Playwin announce multiple changes to lotteries in India
Playwin announce multiple changes to lotteries in India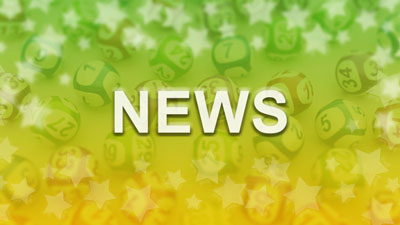 April 11th 2019 12:27
There have been multiple changes to the way Indians take part in Playwin lotto games as changes to Jaldi 5, Jaldi5 double and Thursday Super Lotto were announced to begin at the start of April. Jaldi 5 and Jaldi5 double have announced new draw days to increase the number of draws per week, whilst the Thursday Super lotto has been discontinued.
Jaldi 5 used to just take place on a Friday as one single draw, but the new announcement means Jaldi 5 will be drawn every day between 10:00 – 10:30pm IST, giving you six more chances to win 5 Lacs every week. The odds of winning the Jaldi 5 jackpot are unchanged as players still choose five numbers from 1 and 36, with players matching all five main numbers to win the jackpot.
Jaldi5 double, originally just drawn on Wednesday nights, will now be drawn three times a week, on Monday, Wednesday and Thursday. Much like Jaldi 5, nothing else has changed and the prizes and odds remain exactly the same, just with more chances to win per week.
The biggest announcement was the close of the Thursday Super Lotto draw. Thursday Super Lotto is famous for setting the record for the highest Playwin jackpot ever won, after a Kolkata resident won 172.9 million rupees on May 25th 2006, and it will be sorely missed by Lotto players all across India. The Saturday Super Lotto, which was very similar to the Thursday draw, remains unaffected and will continue to be drawn every Saturday night between 10:00 and 10:30pm IST.
Missing Raffle Winner Found
Last week saw the extremely popular Big Ticket Raffle in Abu Dhabi being won by another Indian national who lives in the UAE called Ravindra Boloor. Unfortunately, he was unable to be reached with news of his big win because he was on holiday in India, which caused the lottery officials to grow concerned. There was even a hashtag created: #FindRavi, after Big Ticket organisers, and in particular, Richard Isaac, who conducts the raffle, made an appeal to find this missing lottery winner via social media. "I need your help. There is a man walking around Mumbai right now and he doesn't know that he is a multi-millionaire. We chose his number last night at the Abu Dhabi Airport Big Ticket draw. We can't get hold of him and his daughter told me that I can speak to him after one week. Imagine you are that man walking around Mumbai right now, a multi-millionaire, and you don't know it. I'm making a special appeal right now, to everybody in Mumbai or everybody who knows the winner, help me find him today. You will help me change his life."
Ravi has now been contacted and will come forward next month to collect his prize money. While speaking to the raffle organisers, Ravi explained that he was on his way to a temple in Mumbai when he received a phone call from a friend explaining the news of his windfall to him. "My friends called me saying they got a call from my daughter that I am the winner," he said. Ravi has been playing the Big Ticket Raffle for 18 years and has never won a thing - until now, when he won Dh 10 million (or around US$2.7 million) on the Big Ticket draw held at Abu Dhabi International Airport last Wednesday, which also happened to be his birthday, which Ravi has seen as a blessing.
Global Lotteries
It was a week for single winners as one lucky Portuguese player scooped the €79,149,373 (6.1 billion rupees) EuroMillions jackpot on 9th April to reset the jackpot for Friday 12th to €17,000,000 for players online. Elsewhere, in the UK Lotto draw there was a single winner on Saturday 6th April who took home £11,399,990 (1 billion rupees), making them the 4th-biggest UK Lotto winner in 2019. Powerball and Mega Millions both continue to grow, with both having jackpots over $100 million (7 billion rupees).
Written by Mika Brown