Lotto India
Lotto India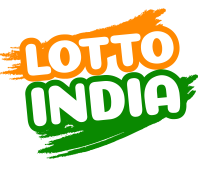 Lotto India is a National Lottery available to play across India and from locations around the world. It is an online lottery for Indian people everywhere, offering the opportunity to win jackpots of at least ₹4 Crore – larger than some state lotteries - along with three extra tiers of great prizes and the Free Bet Bonus for matching just the Joker Ball. Draws take place at 18.00 IST every Tuesday and Friday, and there's also a special Raffle once a month.
The game has already created thousands of winners, from locations throughout India, since it started in 2019. Lotto India results can be found by selecting the link below directly after each draw.

Lotto India
Tuesday 3rd October 2023
₹40 Million
₹4 Crore!
Take part in the Lotto India lottery online today!
Time left:
How to Play Lotto India
To play Lotto India, select six numbers between 1 and 50 and one Joker Ball between 1 and 5. Entries cost ₹40 per panel. You win prizes by matching your numbers with those randomly selected in the Lotto India draw; match all six numbers and the Joker Ball to win the jackpot. Matching fewer than all six balls will still win you a prize as long as you match two or more.
The Free Bet Bonus gives you a chance to win a free entry into another Lotto India draw; all you have to do to win it is match the Joker Ball. The table below shows all the prizes on offer:
Match
Odds
Prize
6 + Joker
1 in 79,453,500
₹4 Crore
6
1 in 19,863,375
₹7,50,000
5
1 in 75,240
₹80,000
4
1 in 1,400
₹4,000
3
1 in 75
₹400
2
1 in 10
₹40
Joker Ball
1 in 5
Free Bet Bonus
Overall odds of winning a prize: 1 in 3
Overall odds of winning a Free Bet: 1 in 5
These prizes allow the operators of Lotto India to give away a huge jackpot prize, along with three extra levels of prizes, for a very low ticket cost. If you match between two and five numbers as well as the Joker Ball, you still win a payout larger than your entry fee.
You will be contacted by email if you win a prize, and also by telephone if you win the jackpot. Smaller prizes are paid directly into your online account, where you can choose to withdraw the money to your bank account or use it to purchase entries to future draws. The jackpot is paid by bank transfer after verification checks have been conducted.
Bumper Draws
Occasionally, Lotto India holds special Bumper Draws, in which the usual jackpot prize is boosted even higher, up to ₹40 Crore. You enter Bumper Draws exactly the same way you would any standard draw, and tickets cost the same.
All of the other regular prizes remain up for grabs, but you can win a much larger jackpot than usual. There's only one chance to win this enhanced jackpot, on the day of the Bumper Draw, before it resets to ₹4 Crore, so be sure not to miss out.
The dates of upcoming Bumper Draws are announced on the Lotto India website in advance. You can find all the dates of scheduled Bumper draws here so that you can plan ahead. They are normally scheduled for specific dates to tie in with significant occasions such as Independence Day, Diwali or New Year.
The first ever Lotto India draw took place on Friday 14th June 2019 and was, itself, a Bumper Draw with a jackpot of ₹10 Crore.
Lotto India Raffle
The Lotto India Raffle takes place once a month and selects five winners at random. There's a prize pot of ₹40,000, so each lucky player receives an ₹8,000 share. These prizes are guaranteed to be won every month.
It doesn't cost any extra to enter the Raffle. You are automatically entered when you purchase a Lotto India ticket. As you get one entry into the Raffle for each ticket purchased for the main draw, you can boost your chances of winning both the main game and the Raffle by being a regular player.
Buying Lotto India Tickets
Tickets can be bought via the Lotto India website – just follow the steps below to get started.
Visit the Play Lotto India page
Select the 'Play Now' button
On each panel you want to play, select six numbers from 1 to 50 and one Joker Ball number from 1 to 5. Alternatively, you can select the 'Quick Pick' button to have your numbers chosen randomly
Once you have chosen your numbers, select the purchase type – either a single entry or a subscription
Select 'Add to Cart'
If you're new to Lotto India you will need to register an account; existing users need to log in at this point
Provide your payment details to complete the transaction
You can buy Lotto India tickets for a single draw, or you can subscribe for one month or three months at a time, which means you will never miss a draw during that period. Once you have purchased your entries, head to the Lotto India Results page to find out if you have won.
Lotto India tickets are only available online, and cannot be bought from retailers. There are many benefits to playing online; all of your tickets are held safely and securely in an online account, so there is no chance of you losing them or missing out on a prize. Winnings are paid straight into your account, so you'll never have to visit a retailer or lottery office to claim your prize.