Sikkim Baisakhi Bumper Lottery Results 2019
Sikkim Baisakhi Bumper Lottery Results 2019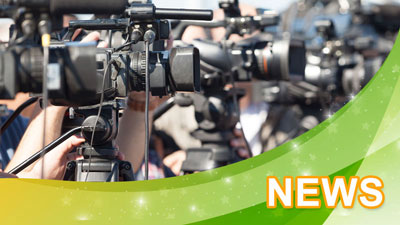 April 16th 2019 12:45
The Baisakhi Bumper Lottery Results for 2019 from Sikkim State have been announced, the 4th version of this draw. The big jackpot prize of 1.5 crore has gone to winning ticket number A 69014 which was sold in NAIHATI, with the second prize of 10 Lakhs going to ticket number A 66792 which was sold in CHAMPADANGA.
Online Gambling Ban Facing Gujarat State
India has seen a number of important changes to its gambling laws over the years, which started with the Public Gaming Act, 1867, which banned nearly all forms of gambling in India. This was followed by the Telangana Gaming Act, 1974, which increased the severity of the existing ban. Now, however, the government has allowed a more hands-off approach for states to decide on their own gambling laws, which has resulted in state-organised lotteries, for example.
However, out of all the Indian states, Gujarat has the strictest anti-gambling laws, and it may be about to get even more restrictive, as the state is deciding on whether to ban online gambling and betting now as well. This would be done by amending the Gujarat Prevention of Gambling Act. The request to do this has come down from Ahmedabad Police Department in order to aid in cracking down on illegal gambling operations. The Police Chief of Ahmedabad, A K Singh said: "Recently, the CID crime branch and home department officials had held a meeting to bring changes in gambling laws. It is tough as gambling in some part of the world is legal, while in India it is illegal. We are working on it and have proposed to bring changes so that people indulging in online gambling could be dealt in accordance with the law."
Already, online gaming has taken a blow in Gujarat, with games such as the popular PlayerUnknown's Battlegrounds Online (PUBG) being banned by the police because of its gratuitous violence. The reasoning behind these increased restrictions and bans on online gambling is said to be because there are not enough laws in place in Gujarat to combat illegal operations, despite a lot of other states seeing increased regulation as a better solution than outright bans.
Global Lotteries
WIth no recent big winners, we see the UK Lottery up to £7.5 million on Saturday, while the EuroMillions jackpot rolls over to €35 million. Over in the USA, we have both big lottery jackpots increasing impressively, with the Powerball up to $136 million and the Mega Millions up to $175 million. So how lucky are you feeling this week?
Written by Chris Brown