New Online Lottery for India
New Online Lottery for India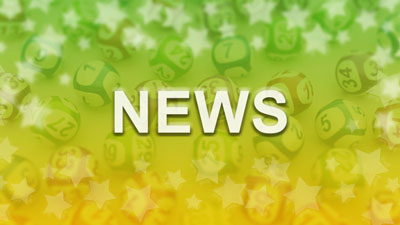 March 7th 2019 14:42
A new online lottery is going to be launched for India. Plans unveiled exclusively to Lotto.in at a recent casino industry event in London, UK, suggest that the new lottery will be called "Lotto India" and could launch as soon as April or May this year.
The exact mechanism of the draw is not yet known but a spokesperson for the company said, "We will be launching the biggest online lottery ever for the whole Indian community. Tickets will be available online in every state and for Indian expats everywhere."
When pushed for more information, Lotto.in were told that the jackpot prize could be as much as Rs 4 crores (400 lakhs) for each draw! This would be much bigger than anything currently on offer including the Saturday and Thursday SuperLotto games.
Indian National Wins in UAE
An Indian man who has been working in Kuwait for the last twelve years has won the latest Big Ticket draw in the United Arab Emirates. Roggy George, originally from Alappuzha, Kerala won Dh12 million (around Rs228 million) on Sunday 3rd March, in the always popular Big Ticket Draw (Dream 12 Million Series) at "This was totally unexpected. I was resting and just out of curiosity had a look at who the winner was. I saw my name and immediately the phone rang. The feeling is still sinking in."
George, who works in purchasing for a private company, explained that "I clearly don't remember, this is my fourth or fifth attempt, if not sixth one. I don't have many unfulfilled wishes. I don't have any set plan to do with this money if I had won. I will surely be leading a normal life." George plans on returning to India in the very near future with his wife and two children, so the prize money will certainly help. In total, six Indians came out winners in this most recent draw held at Abu Dhabi International Airport.
$1.5 billion Lottery Win Finally Claimed
After nearly six months of speculation, the winner of the $1.5 billion Mega Millions lottery has eventually come forward to claim their prize. The winner chose the cash payment option, which means they will receive a jackpot prize of $878 million in one lump sum! The winner only had until April 19th to make their claim, which has given rise to a number of theories as to why the winner didn't come forward earlier, such as being in a syndicate lawsuit over the winnings, being on the run from the police or having died out of shock of winning so much money. The person is a resident of South Carolina and is remaining anonymous. Unlike a recent US lottery case, where the winner had to go to court in order to protect their identity from the public, this winner is safe, because local laws regarding this matter are in their favour in this state.
Written by Chris Brown