Kerala to Veto Uniform Lottery Tax Rates
Kerala to Veto Uniform Lottery Tax Rates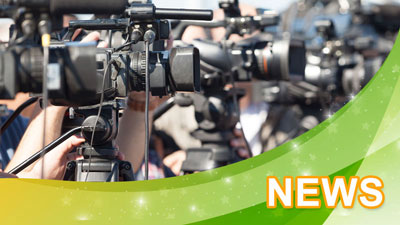 March 14th 2019 15:56
The state of Kerala is hoping to build up enough momentum with supporters to veto the recently proposed move to make all lottery taxes uniform at either 18% or 28%. A government review panel had recently recommended the change to combat fraud and tax evasion, although Kerala minister Thomas Isaac thinks otherwise, saying "It is certain the majority in the GoM would support the uniform tax rate. But the state is hopeful of creating a split."
Lottery agents also agree with Isaac, as they believe that it will only help benamis from other states to crowd the Kerala lottery market. According to Purushothama Bharathim, president of Kerala Lottery Agents Association: "The state government is right in opposing the uniform tax rate. The proposed system would only help in the re-emergence of lottery mafias in Kerala." Apparently, 10 other states would support the move to resist uniform lottery tax rates, but it remains to be seen what happens next.
Second Mega Millions Jackpot Win in Two Weeks!
For the second time in two weeks, the jackpot has been won on the Mega Millions lottery, as $50 million was won in Missouri, USA on March 12th. The last jackpot of $273 million has already been claimed by a resident of New Jersey, USA, which was won on the 1st March.
Irish Family Celebrates Giant Lottery Win in Style
After winning the largest lottery prize in Irish history, a life-changing €175 million, the Rogers family decided a celebration was in order that involved the entire family. With different family members flying into Dublin from all over Ireland, the family lottery syndicate all met at Lotto HQ before going off to celebrate their new fortunes together. After an evening of good food and several pubs around the city, the party continued well into the evening. According to a long-time friend of the family "There's been huge interest in the win and this was a chance for them to have a wee party and let their hair down away from the public glare." And apparently lightning can strike twice because another member of the Rogers family had already won £600,000 on the UK National Lottery back in the '80s. This win follows the €130 million win on the EuroMillions on New Years Day 2019 for another couple from Ireland.
Global Lotteries
The US Powerball jackpot is starting to grow into an eyewatering prize, with this Sunday's prize worth $495 million. Meanwhile, it's rival the Mega Millions resets to $40 million after another jackpot win. In Europe, we have the UK Lotto at £3.8 million and the EuroMillions at a very sweet €85 million. These international lotteries always have amazing jackpots and can be played easily online.
Written by Andrew Thomas