Mega Millions Winners to Stay at Work
Mega Millions Winners to Stay at Work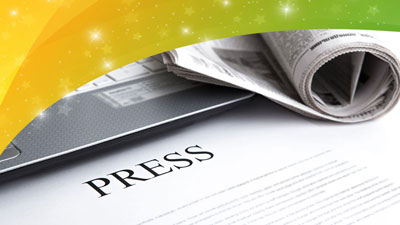 August 17th 2018 08:43
The winners of the $543 million Mega Millions jackpot have decided to stay at work as they love their jobs too much and they want to stay together, although they still have exciting plans for the money.
The Mega Millions lottery in America had already given away a couple of massive jackpots of over $400 million this year, but more recently had carried on rolling over until the top prize was finally won on Tuesday 24th July, with the lucky ticket worth an amazing $543 million before taxes. After taxes, the grand prize was worth a jaw-dropping $320 million. It quickly emerged that the winning ticket belonged to a syndicate of 11 co-workers from the American bank Wells Fargo, with each member in line to clear a life-changing $29 million each. Not bad considering that each player only paid $2 to enter into the lottery pool!
On Saturday 4th August the customers of the San Jose branch of Wells Fargo where the group work found the bank closed as the members, ranging from 21 - 60 years old, found out that they were the winners of the massive Mega Millions jackpot. However, by Monday morning all the staff were back at work as normal. And although they were keeping very quiet about their windfall, customers could tell that something had changed. According to one client, Darlene Medina, "They were all happy-happy-happy! They were very enthused!" Retired resident Cornelius Lopez said, "I tried asking who won, but they told me they couldn't say."
It now emerges that none of the pool winners plans on leaving work at the bank as they enjoy their jobs too much. A press release has Roland Reyes, one of the winners, saying, "We want to keep our jobs. We love that company. We love what we've built there. We have a good time and want to stay together." Between them, the group plan to pay off mortgages, pay for college tuitions fees, help family members and do a bit of travelling. One group winner has said they plan on investing their winnings so as not to become a "one-time millionaire winner". According to Reyes, "If I could win, anybody could win. We're just normal people!"
Even the shop that sold the winning ticket will come out as winners, because Ernie's Liquors store, owned by Kewal Sachdev and his wife Kiren will receive a $1 million retail bonus for selling the winning ticket! "It's like a dream come true," said Kewal.
Global Lotteries
With big wins on the USA's Powerball and the UK Lottery, we have this week's Powerball standing at $50 million, while the UK Lotto is now at £5.1 million. Mega Millions is steadily increasing and the jackpot is back up to $88 million, while the top prize in EuroMillions is now worth a huge €100 million.
Written by Chris Brown