Conned out of Rs 16 lakh
Conned out of Rs 16 lakh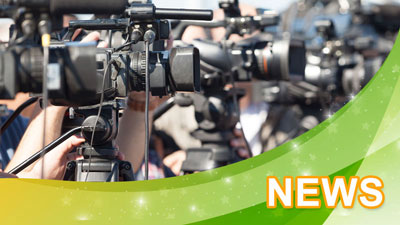 August 9th 2018 19:11
A 48-year-old graphic designer from the Kasba Peth area has been conned out of Rs 16 lakh by lottery scam criminals. Her nightmare started on the 11th of April when she received a phone call informing her that she had won a lottery prize of Rs 1.70 crore and that in order to claim her prize money she simply had to follow a few procedures. This involved making multiple payments of differing amounts to a variety of bank accounts, which she did.
The conmen who have been accused of the scheme kept in touch with her via further telephone calls and emails justifying the payments that she had to make as being necessary taxes and processing fees that had to be paid before she could claim her total prize money. However, after over a month of making these one-off payments, which totalled Rs 16.32 lakh and not receiving any prize money the woman, who wishes to remain anonymous, finally reported her case to Faraskhana Police.
Police Inspector Shivaji Shirke said "They made her believe by tricking her into believing that a part of the payment was already made. We have identified four phone numbers which were used to make the phone calls. The cyber crime cell is also working with us on the case." Four suspects have been arrested in connection with the case, and initial enquiries have shown that the bank accounts used were held in the National Capital Region (NCR) under fake names with false addresses, while the mobile phones used to contact the victim have all been deactivated.
See here for advice on how to avoid these lottery scams
Lottery Winner Reveals Secret Ticket Hiding Place
South Africa's newest millionaire has revealed his secret hiding place for his winning lottery ticket. Known in the press only as "Thabo", the man won R145 million ($10.7 million) on the South African Powerball lottery this month and has been trying to make sense of it all while keeping things as quiet as possible. When explaining the unusual hiding place for his lottery ticket he said "I kept it in my sock at night because I thought about what if thieves were to come in here'" said Thabo.
He even left his ticket hidden away the next day while he was at work. "I kept on thinking that what if I was involved in a car accident. You know how people lose their wallets in accidents' so it was safer there." Thabo and his wife Lynette (not her real name) have been regular lottery players since they first met at university and have finally made the big win that everybody dreams of. "I needed to properly digest it and accept that my life has changed'" Thabo added.
Global Lotteries
Again, this week we have rollovers on all four of the big international lotteries that we follow, which means that in the USA, the Powerball jackpot has swelled to $247 million while the Mega Millions main prize now stands at $63 million. Crossing the Atlantic to the UK the Lotto has rolled over to £13.8 million, while the EuroMillions has grown to a sizeable €85 million, so all four lotteries are well worth playing, as a winner has to appear soon.
Written by Chris Brown