Mega Millions Finally Has a Winner
Mega Millions Finally Has a Winner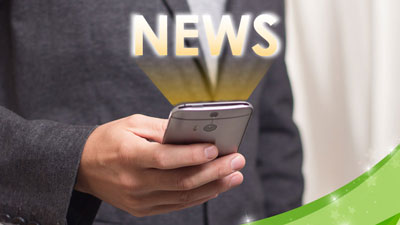 July 26th 2018 16:12
After more than three months of anticipation amongst lottery players and a steady rollover of the jackpot prize to a colossal $543 million (or over $320 million in a lump-sum cash payout option), the Mega Millions in the USA has finally found a winner. The winning numbers of 1, 2, 4, 19, 29, as well as the golden Mega Ball 20, were drawn on Tuesday 24th July, producing a single ticket winner in California. This makes the win the third largest jackpot prize won in Mega Millions history. The biggest ever win in the Mega Millions was $656 million, which was won by a syndicate in March 2012.
And it is not just the winning ticket holder (who has not come forward to make their claim yet) who should be smiling. The owner of the store that sold the winning ticket was handed a giant publicity cheque for a cool $1 million dollars at a press conference outside the store on Wednesday. Ernie's Liquors in San Jose, California sold the winning ticket and are eligible for the one million dollar payout. The store owner, Kewal Sachdev, 65 who has owned the store for over two decades was at home taking an afternoon nap when an employee phoned him with the news of the winning ticket. Sachdev said "I'm still digesting what happened. I don't know at this time how to react. In a couple of days, we'll figure out what happened and what to do about it."
The winner of the jackpot only has a year to claim their prize though. There were also six tickets that won players $1 million each, and two tickets that won the owners $3 million dollars each, so Tuesday turned out to be an exceptional day for players of the Mega Millions lottery. Earlier this year jackpot wins of $451 million and $533 million occurred on the 5th January and the 30th March respectively. The jackpot has now been reset to $40 million, which is still a mind-blowing amount of money to win. The search is now on for the winner of this breathtaking lottery prize.
Global Lotteries
After the unbelievable win on the US Mega Millions this week, the jackpot has been reset to $40 million, which is still a huge amount of money to spend! The Powerball this week has grown to a staggering $168 million, which will change anybody's life, while in Europe, the EuroMillions jackpot has rolled over to €45 million, while the UK Lottery would land you a sweet £4.9 million.
Written by Chris Brown