Lottery Winner Seeks Police Protection
Lottery Winner Seeks Police Protection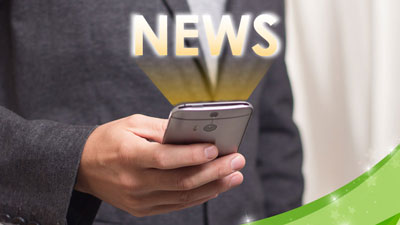 January 10th 2020 09:53
A retired deep tubewell operator has been thrust into the spotlight after winning Rs 1 crore on a lottery. However, within three days of winning his prize, Mr Indra Narayan Sen felt the need to go to the local Kalna Police Station for protection. Sen informed the officer-in-charge Rakesh Singh that he was afraid of leaving his house since his lucky win in case he was threatened or harmed after becoming an instant crorepati.
Before his win, Sen lived on a modest pension in the village of Sahapara, in East Burdwan's Kalna. He made his random lottery ticket purchase on Sunday night at Guptipara market, buying 10 x 10 daily Nagaland state lottery tickets and said: "I kept the tickets folded in my pockets and did not even bother to check the results."
Siddheswari Lottery Center owner Mintu Biswas checked the ticket results at 8pm and realised that the jackpot-winning ticket had been bought from his shop and that it had been purchased by Mr Sen, who said: "When the shop-owner came to my home to alert me, I did not believe him. But, when he insisted, I accompanied him to his shop to check the results. I was convinced only then. But I did not share this with anyone because I was anxious. I have never seen so much money. So, I got scared. But the word was already out."
But the instant attention that was heaped on Sen by passersby and strangers soon got to him and he started fearing the worst from people wanting to con him and extort his prize money from him, which is why he went to the police, with the officer-in-charge saying: "I have even given him my number and asked him to inform me about any problem he faces. We are keeping a watch on the situation."
Sen has decided to make a donation to a Durga temple and wants to offer money as dakshina and to offer puja. He said: "My pension is enough for me and my wife to spend the rest of our lives. I just want to secure the future of my sons and grandsons."
Global Lotteries
As we get into January you might want to take a look at the huge jackpot on offer from the US Powerball, now standing at $277 million. The rival Mega Millions could win you $80 million, with the EuroMillions standing at €85 million. The Italian SuperEnalotto could land you €57.8 million, while the UK Lotto jackpot is at £7.2 million this weekend, so why not try your luck here!
Written by Andrew Thomas