What is a Crorepati?
What is a Crorepati?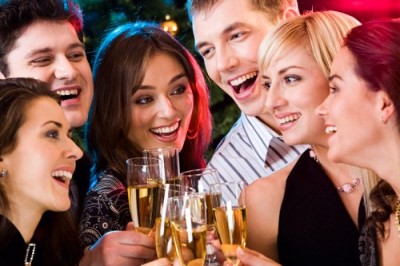 A crorepati is someone whose assets are worth at least 10 million rupees. The biggest lotteries in India and around the world give you the chance to become one. Find out more on this page about how many crorepatis are in India, including the stories behind some lottery crorepatis in the country.
Here's how the meaning of the word crorepati breaks down:
Crore - From the Indian numbering system for 10 million
Pati – a master or guard
A crorepati is therefore someone is the master of 10 million. There are around 100,000 crorepatis in India. According to the data from the Income Tax Department, as many as 97,689 showed income above INR 1 Crore in assessment year 2018-19.
A crorepati is a level above a lakhpati. A lakh is INR 100,000, so a lakhpati is someone whose wealth is at least this amount.
Lottery Crorepatis in India
Between them, the state lotteries of India have created thousands of crorepatis. The Nagaland Lottery alone is responsible for making more than 600 across its range of lotteries and special Bumper Draws.
Many draws across give away a top prize that is worth at least INR 1 Crore, and more information is revealed about many of the winners as soon as they come forward to claim their money.
Among the winners has been Ahok Kumar, a police officer from the village of Motian in Hoshiarpur, who went from cop to crorepati after winning INR 2 Crore in the Punjab New Year Lohri Bumper in June 2019. He initially thought that he had lost his ticket, but he found it in a drawer at work and was able to present it to lottery officials. The 30-year-old said he was looking forward to building his own home and helping out his family.
Renu Chauhan, a housewife from Amritsar, Punjab, also became a crorepati in February 2021. She won the state's Dear 100 monthly lottery, instantly becoming INR 1 Crore richer. Her ticket only cost her INR100 and she was delighted with the win. She said: "My husband runs a cloth shop in Amritsar and this bumper prize money will be a great help, so that our family can lead a smooth life."
Go to the Biggest Winners page to find out about more crorepatis, including players who have snapped up more than INR 10 Crore.
Lakhpati
Like Crorepati, the word Lakhpati also has a unique inference. It is also a combination of two words – "lakh" and "pati." Where "lakh" is the Indian Numbering System for a hundred thousand, "pati" refers to the master or guard.
The relation between a crore and lakh can be mentioned as, "One tenth of a crore is ten lakh."
Indian Numbering System
In the southwest Asian numbering system the word "thousand" gets retired at 99,999 and from there on the counting starts by 100,000s. However, lakhs do not exist in the west.
Interestingly, not only the Indian numbering system has different names for the units, the application of commas also varies from international numbering system. Here is a pictorial representation of the same:
Indian Numbering System

| British/American | Notation | Indian | Notation |
| --- | --- | --- | --- |
| Ten | 10 | Ten | 10 |
| Hundred | 100 | Hundred | 100 |
| Thousand | 1,000 | Thousand | 1,000 |
| Ten thousand | 10,000 | Ten thousand | 10,000 |
| Hundred Thousand | 100,000 | Lakh | 1,00,000 |
| Million | 1,000,000 | Ten Lakh | 10,00,000 |
| Ten Million | 10,000,000 | Crore | 1,00,00,000 |
| Hundred Million | 100,000,000 | Ten Crore | 10,00,00,000 |