Lottery Taxes to be Discussed
Lottery Taxes to be Discussed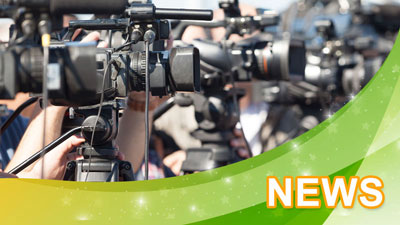 January 3rd 2019 12:39
The Goods and Service Tax Council is due to meet on 10th January to discuss a number of issues, one of which will be the tax rate applicable to lotteries across the country. The grey area in this issue is that state-organised lotteries are liable for a 12% tax, while state-authorised lotteries are meant to pay a 28% GST. This has led to a spate of cases where lottery companies have paid the lower rate, while the state claims they should be on the higher rate of GST. This may or may not be adjusted at the Council meeting for future clarity.
China's Sports Lottery Continues to Be Most Popular
The effects of the recent Football World Cup '18 are still being felt in China, as the national Sports Lottery continues to outsell the once dominant Welfare Lottery. For the year-to-date (January-November '18), overall sales of both lotteries in mainland China were around US$68.2 billion, with the Sports Lottery accounting for around US$38.5 billion, against the total sales for the year-to-date amount of the Welfare Lottery being US$29.7 billion.
These sales were achieved despite China's four-year-old ban against online sales of lottery products across the country. Two lottery organisers were even handed life sentences for a lottery scam that was broken up in July 2017. Most of the scam ring's nearly 300 members were given sentences of 6 months to 15 years, with only a few escaping jail time.
Global Lotteries
It's a new week and a new year and with it, we have new jackpots that lottery players around the world just love playing. After one lucky person from the UK won an astonishing €130 million on the EuroMillions on New Years Day this week's top prize is now €17 million. In the UK the Lotto is £7.6 million. The Powerball in the USA is at $69 million this Sunday, while the Mega Millions stands at $40 million after somebody from New York got the year off to the best of starts by winning the mammoth $437 million jackpot on Tuesday, 1st January. It's all happening on the global lotteries!
Written by Andrew Thomas