Summer Bumper Lottery Winning Numbers 2019
Summer Bumper Lottery Winning Numbers 2019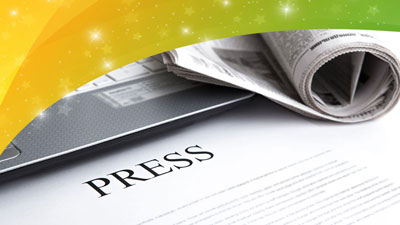 March 21st 2019 10:35
The Summer Bumper 2019 Results from Kerala have been announced, draw number BR-66. The big jackpot prize of 4 crore has gone to winning ticket number SB 131399 which was bought in Kasargode (കാസര്‍ഗോഡ്‌), with consolation prizes of Rs 100,000 going to tickets SA 131399, SC 131399, SD 131399 and SE 131399.
The second prizes, which itself is worthy of a normal jackpot prize, in the value of RS 2,500,000 go to ticket numbers SA 378601 (sold in KANNUR), SB 414611 (KANNUR), SC 190903 (KANNUR), SD 420987 (THRISSUR) and SE 100634 (KOLLAM)
You can view those Summer Bumber Results here, along with 3rd prizes worth Rs 1,000,000, 4th prizes of Rs 100,000, and 5th tier prizes of Rs 5,000. The 6th and 7th tier win Rs 2,000 and Rs 500 respectively.
$1.5 Billion Mega Millions Winner to Donate to Good Causes
It has finally emerged that the record-breaking winner of the $1.5 billion Mega Millions lottery is a woman from South Carolina, USA. The lady's lawyer has told the press that she has chosen to remain anonymous so that she can live a relatively normal life "free of fear". The lady has chosen to donate to a number of causes and charities she feels are important, including a fund for Hurricane Florence relief, which caused havoc in the woman's hometown last year. Other causes to benefit are a local art centre, a breast cancer treatment charity, and the Red Cross relief fund for the recent Alabama tornadoes.
"I do realize that such good fortune carries a tremendous social responsibility, and it gives me a unique opportunity to assist, support and contribute to charities and causes that are close to my heart." The mystery woman waited for 131 days before making her claim so that she could research how to stay anonymous and to meet with lawyers and financial advisors over how to manage her $877 million lump sum payout.
Global Lotteries
After one British winner took the entire EuroMillions jackpot of €71 million last week, this Friday's new jackpot stands at €30 million. In the UK the Lotto stands at £4.1 million, while over the Atlantic the US Mega Millions jackpot is $50 million, and the Powerball lottery has grown to a jaw-dropping $625 million! Could this be the weekend you win big on the international lotteries?
Written by Chris Brown