Vishu Bumper 2019 results released
Vishu Bumper 2019 results released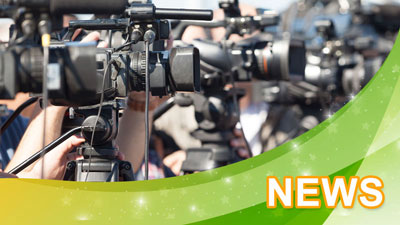 May 23rd 2019 11:48
The full results for the Kerala State Vishu Bumper Lottery draw 2019 have been released and the winning ticket was sold in ERNAKULAM. Whoever bight the lucky ticket will be Rs 5 Crore better off tonight.
There were six winners of the second prize, each winning Rs 10 Lakhs. The winning tickets were VB 170363 (THIRUVANANTHAPURAM), IB 381591 (PALAKKAD), SB 477377 (PALAKKAD), HB 312120 (THRISSUR,) UB 405447 (KOZHIKKODE), KB 545704 (KOTTAYAM).
Check the results to see if you have won. Anyting less than 5,000 rupees can be claimed from any lottery shop.
Lottery Scammers Held By Players
Indians are no strangers to lottery scams, but this latest con by a company in Naragund ended a bit different to usual. The fake lottery company sold tickets in the local area for Rs 250 each with the promise of lucrative prizes, which included a car, televisions, mobile phones and even gold, so naturally, it generated a lot of interest with lottery players, and around 4,000 people registered and paid for tickets. Sadly, the players were duped and no legitimate draw was ever made, as the winning number finally pulled out didn't match any number that had been sold. It is estimated that around 10 lakh was collected in entry fees.
In this case, however, the players refused to be conned and a group of the participants marched round to the lottery company owner's house in Hunasikatti village demanding to know what had happened. Some women players even took tables and chairs to compensate for the fake tickets. The players called the police and made the lottery owners, a Mr Kadappa Kakanur and a Mr SK Chikkoppa wait for the arrival of the authorities, who then made a charge against the company at Naragund Police Station.
Grandad Gives Lottery Winnings to Granddaughter
Peter Beckage, an 85-year-old Granddad from North Carolina, USA astonished his granddaughter, Kelly Thomas, when he gave her the amazing news that he had won $25,000 a year for life on a Lucky For Life lottery win. Peter had bought the ticket on April 15th and then met up with Kelly the next day for a pancake breakfast. He then stayed up to see the lottery draw on the the TV and was speechless to find that he was actually the winner! Straight away, he texted her of his news, but she didn't get his text as she was doing volunteer work.
When she returned home he asked her: "Kelly, how would you like to have $25,000 a year for the rest of your life?" The pair claimed their prize at the lottery HQ, with Kelly saying afterwards: "To be able to focus on something I'm passionate about, thanks to my grandpa, is an amazing gift. I've always dreamed of being a Catholic school teacher and helping people. This money makes it possible for me."
Global Lotteries
The jackpot prizes for the two main lotteries in America are growing nicely, with the Powerball at $308 million, and the Mega Millions at a whopping $393 million. This week's EuroMillions is now at €55 million and in the UK a jackpot win on the Lotto on Saturday would win you £4.1 million, so why not try your luck this weekend?
Written by Chris Brown