Lotto India online draw Update
Lotto India online draw Update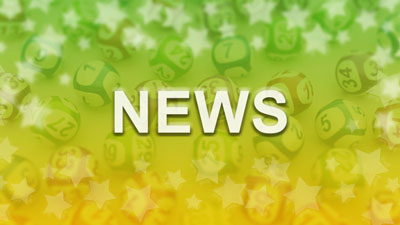 May 16th 2019 14:50
Further to the news that Lotto.in reported on 7th March, new details of the online lottery for India have emerged. The new draw, which will be known simply as "Lotto India" will launch in June 2019. The first draw is expected to take place on 14th June with tickets going on sale from 1am on Wednesday 12th June.
Players will be able to win up to RS 3.92 crore in EVERY DRAW, with draws taking place on Tuesdays and Fridays each week at 9pm IST. The overall odds of winning any prize will be just 1:3 and tickets will cost from €0.4 which is around 30 rupees.
Big Ticket Winner to Share US$4 million with Colleagues
In a first for the Big Ticket Raffle held in the United Arab Emirates, the jackpot winner was personally presented with his prize winner's cheque at his office in Sharjah last week. Shojith KS won the Fantastic 15 Million, Series 203 on the 1st April draw, but did not answer any calls from the lottery advisors, as he was in Italy at the time. The Big Ticket organisers have never actually gone out to meet the winner before, as the news of any prize wins is usually just given through a telephone call. This sometimes becomes problematic though, as this is the second month in a row that the winner has proved elusive to the lottery organisers. On this occasion, however, the popular host of the Big Ticket Raffle draw, known simply as Richard, said at the time of the win: "If our calls don't get through we will keep on trying. And if we still can't get in touch with Shojith, we are going to his house - we know where he lives in Sharjah."
Shojith is now the lucky recipient of Dh 15 million (the equivalent of US$4 million) which he is going to share with his 12 co-workers. He revealed his plans in an interview with Richard and his lottery draw assistant, who both drove up to Shojith KS's place of employment to present the raffle ticket winner with his prize cheque. Shojith explained that he and his work colleagues had only ever bought tickets for the raffle two other times before this win and that they were going to use their winnings to help out their families as well as 'help others too without fear'.
Global Lotteries
Last week's big international lotteries produced no jackpot winners, which means that this week the Powerball is $270 million and the Mega Millions jackpot is $339 million. Over in Europe, the EuroMillions climbs to €35 million while the UK Lottery would win the jackpot ticketholder £11.6 million.
Written by Chris Brown