Millenium Millionaire Winner
Millenium Millionaire Winner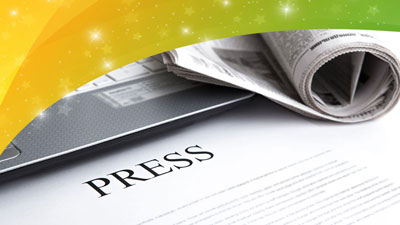 May 30th 2019 12:47
PR Ratheesh Kumar Raveendran Nair, is a Malayali expat originally from the Kottayam district in Kerala but lives in Dubai with his wife. He works there as a finance manager and is not a regular lottery player. So he was very surprised and a quite disbelieving on Tuesday when he got the call from the Dubai Duty-Free (DDF) Millennium Millionaire organisers telling him that he had won the US$1 million jackpot.
Ratheesh explained: "I went into a state of shock. I'm getting a lot of calls so I'm slowly believing the news. I'm not someone who buys the coupon regularly. When I bought the coupon this time, I didn't expect to win. I'm very close to this city. Isn't this city the reason for all my luck? That I won the prize in the holy month of Ramzan makes the moment sweeter." Although Ratheesh has no immediate plans for his winnings he did say that he would like to help out in some way with regard to the recent floods in Kerala. "Post floods, the people of Kerala have gone through arduous circumstances. I want to help in whichever way I can," he said.
Since 1999 Dubai Duty-Free has held the Millennium Millionaire Promotion which sells only 5,000 tickets costing 1,000 AED to players with the chance to win a cool US$1 million! The DDF hosts other raffle competitions as well, which, in a similar fashion to the rival Abu Dhabi International Airport's Big Ticket Raffle also offer very generous cash prizes and luxury vehicles. Once again, Indian nationals are seeing good fortune on UAE lotteries!
Global Lotteries
This Friday could turn out to be an amazing day for somebody if they won the Mega Millions, as the jackpot now stands at $444 million. The Powerball is not far behind either with a top prize of $350 million up for grabs. Over in Europe, the UK Lotto jackpot is £3.8 million while a win on the EuroMillions would net you €17 million after two lottery players, one from France and another from Belgium, split over €65 million on the Tuesday 28th May draw.
Written by Andrew Thomas