Two Friends Share DH500,000 Win
Two Friends Share DH500,000 Win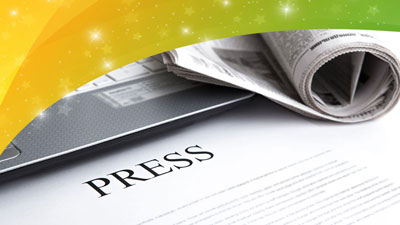 May 26th 2022 11:27
Fortune favoured two friends living in Abu Dhabi, as an Indian shopkeeper called Binu Palakunnel Elias won Dh500,000 (about Rs1.5 crore) on the Big Ticket raffle held at Abu Dhabi International Airport. His winning ticket, number 069002, came out on top of the weekly cash draw. He will share his prize money with his friend, 40-year-old Shafeer Panichayil, both coming originally from Kerala.
37-year-old Binu explained, "I have lived in Abu Dhabi, Mohamed Bin Zayed City, for two years. Once when I visited a salon, I met Shafeer there in a wheelchair. During our conversation, I learned about the tragedy that struck him."
Shafeer was facing severe personal challenges because of being wheelchair bound due to a recent blood haemorrhage caused by stress. This was brought on by losing his wholesale vegetable business through being cheated by another company, which led to him being stuck on a ventilator for many months before he struck up a friendship with Elias after the pair met in a hair salon. This led to the friends buying a shared raffle ticket for the Big Ticket weekly cash draw.
Shafeer said of his change in fortune, "I am bound in a wheelchair but can manage my daily affairs independently. Now, I plan to relaunch the vegetable business with Binu. Let's see how things go. I have finally got some hope in my life!"
The friend's winning ticket will also now enter the Mighty Dh20 million (RS 42.3 crore!) Mega Draw, to be drawn on June the 3rd.
Global Lotteries
$150 million is up for grabs on this Sunday's Powerball lottery in the USA, with the Mega Millions offering a similar jackpot prize of $157 million. Over in Europe, you could win €17 million on the EuroMillions, or £3.8 on the UK Lotto draw on Saturday.
Written by Andrew Thomas