Swiss Lottery Disaster
Swiss Lottery Disaster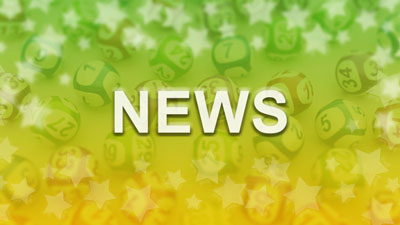 December 27th 2018 14:06
A man in Switzerland will not be having a very good Christmas after he won the national lottery, Swisslos, only to have his win cancelled a few hours later! Andreas Bürkli should have been over the moon when his name was drawn from the finalist's pool drum live on Swizz TV on Saturday 22nd December. Unfortunately for him, a catalogue of technical errors made his draw invalid, as instead of 10 finalist names going into the final draw drum, an assistant rushed the draw and accidentally put 11 names into the pool instead. Mr Bürkli's name was drawn and he was not able to be reached by phone when one of the show's hosts, singer Herbert Grönemeyer rang him. At this point, the show came to an end as the allocated time had run out.
It was only later when officials were verifying the win that it was discovered that an extra name had gone into the draw. Also, according to the rules, because Mr Bürkli had not answered the phone he was not eligible for the win anyway, regardless of the extra name in the draw. A Swisslos official said that Mr Bürkli had accepted their decision and "you could even say he was a good sport." The Swiss TV channel SRF apologised for what it called "technical problems in the hectic rush."
Brit Finally Claims £76 million Lottery Jackpot
The case of the unclaimed EuroMillions jackpot has finally come to a close, as the unknown lottery player who won £76 million back in November of this year has finally been named after claiming his jackpot win six weeks after the draw. Andrew Clark, 51, is a self-employed builder from Lincolnshire, UK and didn't realise he had actually bought the winning ticket. A nationwide search began in Britain for the person who didn't know that they had won the 12th biggest lottery win ever in the UK. Finally, after a lot of persuasion from Mr Clark's partner Trish, he found that he had the winning ticket stashed in his work van all along!
Clark said of his win: "This Christmas is going to be a quiet affair, but next year will be a different story. Trisha and I have this vision of hiring a big lodge or hotel so that the whole family can get together and swap stories about how they've spent their share over the past 12 months. This win isn't just about Christmas magic, it's about creating a lifetime of magical moments for all those around us."
Global Lotteries
It will be a very merry Christmas for the latest winner of the American Powerball, as one ticket bought in New York won $298 million on Wednesday, 26th December. This means that the jackpot has been reset to $40 million for this week. The Mega Millions, however, continues to swell as the top prize on offer this week is $348 million. In Europe, the Euromillions is a huge €120 million while the UK Lotto jackpot is £4.1 million. Still opportunities to play for in the big international lotteries before the year draws to a close!

Written by Andrew Thomas