Powerball $768 Million Jackpot Claimed
Powerball $768 Million Jackpot Claimed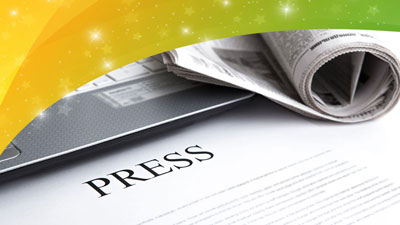 April 25th 2019 15:45
A man from Wisconsin, USA who won $768 million on the March 27th Powerball draw has just come forward to claim his gigantic prize. 24-year-old Manuel Franco chose the cash option prize which will equate to roughly $326 million after taxes.
Things could have turned out a bit differently for Franco though because he nearly lost his winning ticket. He had decided to buy $10 worth of lottery tickets from a gas station, which he did, and then didn't think about it again. He did not watch the draw and went to work the next day, as usual, unaware that he was about to become a multimillionaire. When Franco heard that the single ticket winner came from his hometown he promptly checked the tickets he had bought. He even won $4 on another ticket! However, apart from the small win, he had no winning number combinations. That was until he went to throw away the losing tickets and noticed that there was still one unchecked ticket stuck to the back of the tickets he was about to throw out - the jackpot-winning ticket.
"I saw the first number, I didn't think much of it, but I knew that it was something special because I normally don't get the first number," Franco told the press. He then carried on checking the rest of his numbers and started to realise that something astounding was happening. "It was amazing. My heart started racing, blood pumping. . . . My blood felt warm. I screamed for about five or 10 minutes. Good thing my neighbours didn't hear!" he said.
"To win feels something like a dream and I feel like at any moment I might wake up. I just can't believe an ordinary guy like me would ever be in this position. As a winner now, I don't plan on playing any more. But, I will say that the two-dollar ticket you buy is worth the chance to change your life forever. It certainly has changed my life and I look forward to the future." This latest jackpot win is the 3rd biggest win in US history, the 2nd highest figure won on the Powerball lottery and the largest lottery win ever in the state of Wisconsin.
Global Lotteries
The latest big winner on the EuroMillions saw another UK player win the jackpot of £38 million on Tuesday. This means that this Friday's EuroMillions draw will be €17 million. The UK Lotto this weekend is £11.3 million, while for America's two big lotteries we have jackpots of $212 million on the Mega Millions and $166 million on the Powerball.
Written by Chris Brown