Saturday's Powerball Jackpot Reaches $119 Million
Saturday's Powerball Jackpot Reaches $119 Million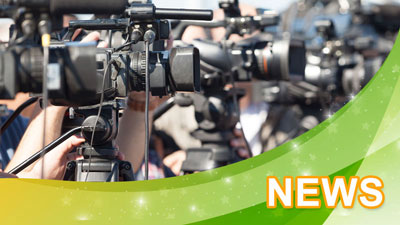 November 16th 2017 11:50
Saturday's Powerball jackpot is an estimated $119,000,000 (₹7.8 billion) and is the biggest jackpot in the world right now, followed closely behind by Mega Millions, which is an estimated $95,000,000 (₹6.2 billion). Fans of the games still have plenty of time to choose their numbers online.
Big Jackpots
Powerball is famous for its huge jackpots, including the record-breaking $1.58 billion (₹106.9 billion) jackpot that was won on 13th January 2016, by three lucky players from California, Florida and Tennessee. The winners took home a grand total of $528.8 million before taxes.
The second largest Powerball jackpot was $758.7 million (₹49.5 billion), which was won by a single ticket holder in Massachusetts and the win is the highest ever amount won on a single lottery ticket. The jackpot was claimed by Mavis Wanczyk, who chose to receive the winnings as a cash lump that amounted to an incredible $480.5 million (₹31.3 billion).
Since the record-breaking win in January 2016, there have been a total of 13 Powerball jackpot winners, who are now multi-millionaires. You can find a list of the largest Powerball jackpot winners on the Powerball page.
In addition to the huge jackpots produced by Powerball, Mega Millions has also made headlines for its large jackpots and holds the record for the third largest jackpot in the world, which was $656 million (₹42.3 billion). The jackpot was won on 30th March 2012 and split between three winning ticket holders from Maryland, Illinois and Kansas. The second largest Mega Millions jackpot amounted to $648 million (₹41.8 billion). It was won by two players in Georgia and California on December 17th 2013. You can find out more about Mega Millions prizes on offer and the largest jackpots by visiting the Mega Millions page.
How to Play Powerball Online
Players from India can choose their numbers online for a range of international lotteries, such as Powerball, Mega Millions and EuroMillions. Simply visit the Lottery Tickets page, find the lottery that you wish to play and select the 'Play Now' button. You will then be given the option to select your numbers manually or you can use the Quick Pick option, which will generate a set of numbers at random. If you would like to learn more about entering lotteries from India, take a look at the How to Play guide.
In November, players can also receive a free Powerball entry when playing EuroMillions. The offer runs for a limited time only, so make sure to choose your numbers in time for the next draw. The winning numbers will be available after the draws on each game page. You can also stay up to date with the latest Lotto.in news and the largest jackpots in the world by following @lotteryindia on Twitter.
Written by Chris Brown