Catering Staff Quit Jobs After Winning EuroMillions Jackpot
Catering Staff Quit Jobs After Winning EuroMillions Jackpot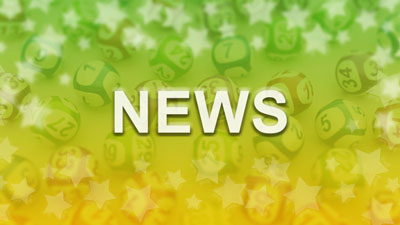 November 10th 2017 11:45
A group of catering staff in the UK are now millionaires, having bought a EuroMillions ticket for the draw on Friday 3rd November. The syndicate of six are regular EuroMillions players and won their fortune by matching the winning numbers 5, 12, 17, 33, 41 with Lucky Stars 4 and 9. The group are £25.4 million (₹2.1 billion) richer having landed the jackpot prize, working out at just under £4.25 million (₹364 million) each. The recent win makes them the UK's seventh jackpot winners of 2017.
Where was the winning ticket sold?
The winning ticket was sold at the One Stop store in Sandfields, Port Talbot in Wales. The group nearly didn't purchase the ticket, as one of the members, Louise, whose numbers provided the big win, almost left the syndicate in order to save money for her forthcoming marriage.
The bride-to-be commented, saying, "I was actually thinking about stopping playing earlier in the year as I have been saving up for my wedding in March and needed the extra cash – imagine if I'd stopped, we'd never have won."
When the group of caterers found out about the win, five of them handed in their notice immediately. The sixth member, Jean, who retired last year, described the moment she found out about their new fortune, saying, "When Julie came to the house to tell me I thought someone had died. She told me to sit down and said to me: 'We've won the lottery.' I just could not believe it."
What will they buy with the winnings?
The group plan on celebrating in style. Julie, the leader of the syndicate plans on spending the winnings on a trip to Las Vegas, as she is a fan of Elvis. Another member of the group, Doreen, is considering a holiday to Florida and Louise will be using a portion of the winnings to fund a bumper guest list for her wedding.
Julie expressed their excitement and joy at the good news saying "Dreams really do come true. This win is life-changing for us all and the size of the win is still sinking in. We are all so emotional but very, very happy."
Play EuroMillions Online
If you would like to try your luck in tonight's EuroMillions draw, you can choose your numbers online. Tonight's jackpot is £25 million (₹2.1 billion). When you play EuroMillions in November, you will receive one free entry for US Powerball. Offer ends 30th November. For more information, you can visit the EuroMillions page.
Written by Chris Brown