Rickshaw Driver Becomes Crorepati with RS 25 Crore Bumper Win
Rickshaw Driver Becomes Crorepati with RS 25 Crore Bumper Win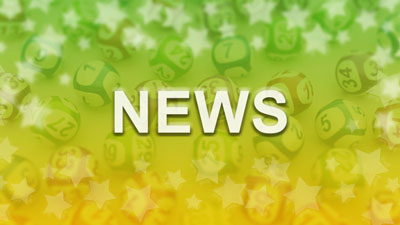 September 29th 2022 11:18
With incredible timing, Lady Luck shone down on a Thiruvananthapuram rickshaw driver, as 32-year-old Anoop found out that he had just won the Thiruvonam Bumper Lottery and the jackpot prize of Rs 25 crore. This makes the draw, held on Sunday the 18th of September at Gorky Bhavan, Thiruvananthapuram, the biggest prize ever won for this particular lottery. Anoop purchased his winning ticket, number TJ750605, from a Bhagavathy Agency branch in Pazhavangady, Attingal, just the day before the organisers completed the draw!
Anoop had already made plans to travel to Malaysia to find work as a chef and had even arranged a Rs 3 lakh loan from his local bank to enable him to pay for his trip, which was approved. "I was planning to go to Malaysia to work as a chef. Now, I plan to start a hotel. I also want to own a house near the road."
But winning such a large amount on a local lottery has also brought with it a few challenges for the new crorepati. "I have to keep changing houses. I went and stayed at my relative's house, but somehow, people found that place and came there. Now I came to my house as my child is unwell. I cannot take my child to hospital as people are coming and seeking help. I have not even got any money!" Anoop said that travellers looking for handouts are even hanging around outside his neighbour's homes looking for him.
Anoop has been playing lotteries for over 22 years and has no plans to stop. Asked what he planned on doing with his newfound wealth, he unsurprisingly said that he wishes to build a new house for himself, his wife, Maya and their 2-year-old child, clear any debt that he has, as well as enter into the hospitality industry, and to do something for charity.
Global Lotteries
The Mega Millions lottery in the US has climbed to a whopping $355 million top prize this week, while the Powerball is not far behind with $322 million to play for. The EuroMillions jackpot is starting afresh with a €30 million jackpot after last week's amazing win for a player in England, who won the life-changing Mega Draw prize of €193 million. In the UK you could win a healthy £20 million on the Lotto.
Written by Andrew Thomas