Kerala Businessman Scoops $1 Million
Kerala Businessman Scoops $1 Million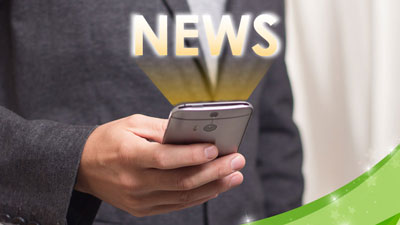 September 15th 2022 10:54
Mohammed Nazarudeen has just taken the top prize of one million US dollars on the MM400 Series draw, held in Dubai International Airport. Mr Nazarudeen runs an IT business back home in Kerala, and had been visiting family in Qatar. He bought a pair of tickets online in August, and was overjoyed when his winning ticket, number 3768 was drawn by the Dubai Duty-Free organisers on the 14th September to win the top prize.
Having never expected to win, he missed the live draw on Facebook, but was contacted by the organisers soon afterwards, informing him of his fortunate win. He said, "This is a life-changing moment for me and my family. I really appreciate the people and the company behind this promotion!"
Colm McLoughlin, CEO of DDF said of the 400th drawing of the raffle, "We are proud to have reached this milestone because it means we have already given $400 million and changed the lives of many people from 47 countries. We even had eight winners who won the promotion twice! Congratulations to our 400th winner, Mohammed Nazarudeen."
There was also another Indian national who has reason to celebrate, because 52-year-old Naheed Pandey won a BMW RbnineT Urban GS motorbike on the Finest Surprise Bike draw 513, with ticket number 0373.
Ms Pandey, who works in real estate, has been playing DDF promotions for fifteen years before finally winning a top prize. "I'm very excited! I really don't have words to say, because it's my first time winning. I'm just so happy!" She was travelling back to Mumbai when she tried her luck by buying a ticket for this popular competition.
Global Lotteries
There is a massive $256 million jackpot on the Mega Millions lottery in the USA this Friday, with the rival Powerball offering an equally impressive $225 million. You could also win a huge €160 million on the EuroMillions this week, or play for the £4 million being offered on the UK Lotto on Saturday.
Written by Andrew Thomas