Rakhi Bumper won with borrowed money
Rakhi Bumper won with borrowed money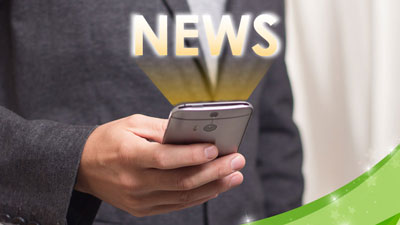 September 6th 2018 14:58
A Punjab labourer has been extremely lucky in winning Rs 1.5 crore on the Punjab State Rakhi Bumper after having to borrow Rs 200 from a friend to buy a ticket. Manoj Kumar lives and works as a 'day wager' in Mandvi village in the Sangrur District of Punjab, and had his lucky break on the 29th August when it was announced by Punjab State Lotteries that two lucky players had each won the jackpot prize of Rs 1.5 crore.
The Director of Lotteries for Punjab, TPS Phoolka, met Mr Kumar on Wednesday as he submitted his winning claim, where he was assured that payment of his prize would be made as soon as possible. He said of his win "I had borrowed money to purchase the ticket. I had never imagined winning such a big amount in the wildest of dreams." Kumar has now become a 'crorepati' and will be able to improve his financial position for his family.
Australian Biker Wins Big on Father's Day
An Adelaide Biker with a criminal past has just won $2.2 million on a lottery ticket his wife bought him for Father's Day. Jamie Brown soon took to social media to announce his happy win by posing in the newsagency where the winning ticket was purchased, Campbell's Newsagency at Morphett Vale. Of his win he wrote "Couldn't be any more happier," and "Haters gonna hate."
His wife, Mrs Brown said "I had bought the tickets for my dad and my husband for Father's Day while out with my Mum. I was just at home about to make dinner when my mum texted me to ask if I had checked my ticket because she had seen on the news that someone had won but they hadn't come forward yet. I just kind of knew for some reason it was me, so I ran and grabbed the ticket and scanned it on the app and saw that we had won."
The numbers chosen were of the couple's wedding anniversary. "The date it was drawn on was actually our wedding anniversary and the game number we won on was our lucky number which was three. So it seems a bit crazy that it was sentimental things to us, but we had no idea."
Brown had a colourful past with the Mongols M.C bikers club, with criminal convictions dating back to 2000, which include affray, assault, property damage, violence and weapons charges. Brown is also the first biker in Australia to be given a court order that prohibited him from contacting his biker club. An Adelaide local questioned about Browns win said "Maybe he'll donate it to charity. Hang on, I'm dreaming, aren't I?" A recent press release stated that the Brown family now plan on paying off their mortgage, saving for their children's future and making some investments.
Global Lotteries
If you are interested in playing the global lotteries then you should take a look at the Powerball in the USA, which has a jackpot prize of $114 million, and the Mega Millions, with a main prize worth $187 million. In Europe, the EuroMillions is now worth €17 million, while the UK Lotto has a jackpot prize of £12.2 million. Plenty to play for all round!
Written by Chris Brown