Lottery Agents Hurt by Hartal
Lottery Agents Hurt by Hartal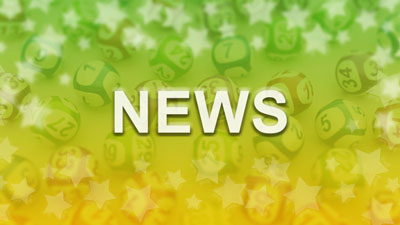 September 13th 2018 15:00
Lottery ticket sales have taken a massive hit this week due to the 12-hour hartal that took place in Kerala on Monday. Businesses, market sellers, and of course lottery ticket agents all lost out as ticket sales got restricted on Monday by the strike, the day of the draw, and of course on Tuesday, the day before the next draw. The loss in revenue for lottery agents is also compounded by the fact that the government will not take back unsold tickets or offer any compensation for loss of ticket sales in a circumstance like a hartal or a Bharat Bandh.
This strike across Kerala comes at a very bad time as the state is still suffering from the recent floods that have devastated the region, so to suffer even more economic hardship due to a series of hartals over a recent fuel price hike will really hurt local residents. An official from the Kerala Chamber of Commerce and Industry said "It will dampen Kerala's rebuilding process. Due to such a hartal, the state will incur huge losses by way of taxes." Losses due to the hartal are estimated to be around Rs 100 crore by taxes and Rs 1,000 crore trading income.
Twice as Lucky on the Scratch Cards
It is said that lightning doesn't strike twice, but when it comes to lotteries and scratch cards anything is possible. Ask Melhig Melhig, a West African immigrant living in Canada. In April this year, he won CAN $1.5 million on a scratch card he had purchased. And last month he did it again after he won CAN $2 million on another scratch card! The chances of him winning on the first card according to the Western Canada Lottery Corporation was 1 in 900,000. On the second win, the odds were 1 in 1,3 million, although lottery officials say they can't work out the odds of someone winning two jackpots so close to each other. Melhig used his first winnings to buy a home for his family and with this second win plans to buy a business and pay for some vocational education. "I want to improve my English and communication. And I want to learn something useful, like carpentry." Lottery officials are not concerned about his double stroke of luck, as Andrea Marantz, a WCLC spokesperson stated that "We didn't find anything out of the ordinary and we are happy for him."
Global Lotteries
A new week, new winners around the world and new jackpots, starting with the UK Lotto, which has a rollover jackpot of £16.4 million, while the EuroMillions main prize stands at €35 million. In the USA the Mega Millions jackpot is a colossal $227 million with the ever-popular Powerball not far behind on $147 million.
Written by Chris Brown