Powerball Jackpot Surges Ahead
Powerball Jackpot Surges Ahead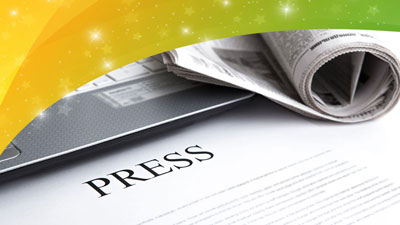 October 25th 2018 14:25
It is now the Powerball's turn to impress as this week's jackpot prize rushes ahead to $750 million, which equals a cash option of $428.6 million to anyone lucky enough to win it. In a similar situation to this week's enormous Mega Millions jackpot win of just under $1.6 billion, the Powerball main prize is now heading into amounts that can make you dizzy trying to appreciate. On Saturday the Powerball draw will take place and if it is won it will be the fourth largest prize won in US lottery history.
The last time the Powerball jackpot was won was on the 11th August this year, when a man from Staten Island, New York won $245.6 million. The largest prize ever won in the world and USA lottery history still belongs to the Powerball, when the jackpot prize of $1.586 billion was won and shared by three winners in January 2016.
Nava Kerala Lottery Falls Short of Targets
The good intentions behind the Nava Kerala lottery seem to have fallen short with the general public as disappointing sales figures were reported. 90 lakh tickets were the sales target for ticket sales, but only 16 lakh tickets were sold. The total prize money needed to pay out to winners totals Rs 6 crore, so that would need to be accounted for before any money goes to the flood relief efforts which the lottery was designed for. Agents say that mediocre prizes are to blame for the lack of public interest in the lottery. "This is not a profit-making tool. The government has launched the sale as a part of its commitment towards flood victims. People should come forward to buy the tickets as it'll be their additional contribution to the Rebuild Kerala campaign," says SG Sharma, State Lotteries Directorate's Deputy Director of Sales.
Kerala Lottery Department Gets Tough on Fraud
Twelve lottery agencies in the state of Kerala have been told to suspend trade as enquiries continue into the alleged sale of fraudulent lottery tickets. These tickets had the last four numbers on the tickets forged, which were then sold on as legitimate lottery tickets.
Finance minister Thomas Issac has said that this action has been made in accordance with the Kerala Lotteries Amendment Act 2011 and that a special policing unit would be formed to combat lottery fraud in the state. Minister Issac has also said that the High Court should allow a special court to handle the specific rise in lottery crime in the state.
Ohter Global Lotteries
After that amazing win for one ticket holder in South Carolina on the Mega Millions of $1.537 billion, this week's jackpot has been reset to a cool $40 million. If you won the EuroMillions this weekend you would be in line to collect an impressive €70 million, while the UK Lotto jackpot has rolled over to £16.5 million.
Written by Chris Brown