Patiala taxi driver wins the Baisakhi Bumper lottery
Patiala taxi driver wins the Baisakhi Bumper lottery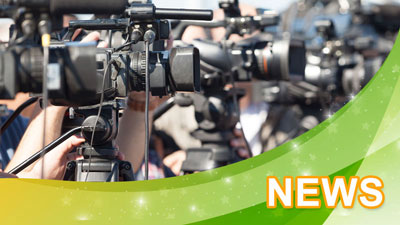 May 4th 2018 12:36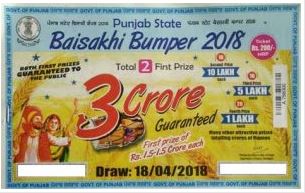 Nirmal Singh, a taxi driver from Patiala has won the Rs 1.5 crore draw of the Punjab state Baisakhi Bumper 2018 lottery, making him an instant millionaire. The draw was made on the 18th April in Ludhiana, with the ticket being bought in Manakpur village, Patiala.
The two winning ticket numbers were A-685953 and B-758200
This is not the first story of good fortune resulting from the Baisakhi Bumper Lottery, with a sweet shop owner winning Rs 1 crore in 2014. The lottery often produces surprising winners and is extremely popular with lottery players. "The Baisakhi Bumper is the most awaited prize of the year and many people buy several tickets at one go to try their luck. Every year, this lottery throws up many surprises with new rags to riches story," said a Punjab state lottery official.
Son's Birthday Wins the Big Prize in Abu Dhabi
Another Indian has had luck on their side in the famous Big Ticket raffle held at the Abu Dhabi International Airport on Tuesday. Anil Varghese Theveril, 50, has won a handsome prize of 7 million Dirhams ($1.9 million), with five other Indians, a Moroccan and a Bangladeshi also coming in as winners of 100,000 Dirhams each.
Varghese is an executive assistant who has worked in Kuwait for the last 20 years and bought an online ticket, with a number that matched his twenty one-year-old son, Rahul's birthday. Circumstances have been hard for Varghese recently, with the lucky winner saying "I am glad it is all over. I have to sit down and figure out what to do with the prize money. I am trying my luck with Big Ticket for the second time. I never expected to win. The reality is still to sink in." His son is at university back in Kerala. "He is my lucky charm. I purchased the ticket online and chose the number 11197 because my son's date of birth is 11/97," said Varghese.
Global Lotteries
This week the US Powerball could win you an amazing $215 million, so is well worth playing. In the UK you could win £17 million on the National Lottery, while in Ireland the Lotto jackpot stands at €7.5 million. Europe's favourite Lottery, the EuroMillions, would land you a huge €35 million, but you need to be in it to win it!
Written by Chris Brown