Keralan Man Wins Third Jackpot in Three Years
Keralan Man Wins Third Jackpot in Three Years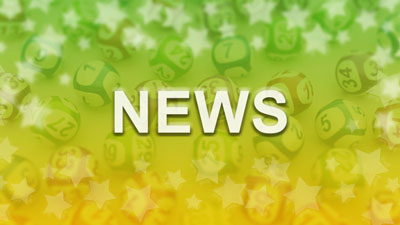 April 27th 2018 11:36
A former electricity worker from Kerala won his third lottery jackpot in three years recently to continue an incredible run of luck. 65-year-old RP Manoharan won Rs 70 lakh in Kerala's Nirmal lottery on Friday, taking his total jackpot winnings to Rs 205 lakh.
Lucky Streak
The first jackpot win came in August 2016, when he won Rs 65 lakh on the Pournami lottery. In November of the following year, he won a second jackpot of Rs 70 lakh, this time on the Nirmal lottery. His third and most recent jackpot win rounded off a very lucky three years.
Manoharan, though, doesn't believe his wins are down to luck, insisting that they're a result of him being a regular lottery player for years. "I started buying lottery tickets since 2009, soon after my retirement," he told the press. "In some months, I spent even Rs 5000 buying lotteries. Sometimes, after calculating the amount I spent in a year to buy lottery tickets, I'd get depressed. These jackpot hits are a solace to me, but I'm not so excited."
Manoharan will walk away with Rs 44 lakh after deductions.
A Super Win for the UK on the EuroMillions Superdraw
Last Friday's much-anticipated EuroMillions Superdraw failed to produce a jackpot winner, although three players did still win over €480,000 each. The main prize of €130 million then rolled over to the draw on Tuesday 24th April, where luck soon struck for a single UK ticket holder, who has come forward to claim the jackpot of around €140 million. The player has not yet been named.
Twice as Lucky for Auckland Man
A lottery player has won $333,333 in New Zealand's first division lottery prizes twice in the same week. He walked around with the winning tickets in his wallet for two weeks before he checked them, after forgetting he had bought them.
"I put the tickets under the self-checker as I left the store and up popped a message I'd never seen before," he said. "I didn't know what to think, so I went to the Lotto counter and handed them to the lady. When I saw the look on her face after she put them into the machine, I knew I'd won something good. But I couldn't believe it when she told me I'd won $333,333 – twice." The winner, who wishes to remain anonymous, said that he will probably buy a house with his winnings.
Royal Treatment for Lottery Winner's Pooch
Susan Crossland of Mirfield, UK, is such a fan of the Royal Family that she has had a replica of Windsor Castle made for her pet dog, Archie. Susan and her husband, Michael, won £1.2 million in 2008 using her father's old lottery numbers, and now the money is being used for a £5,000 doggie palace, complete with red carpet, hot tub and even a royal throne. Archie will, of course, be wearing a tuxedo specially made for him while watching the festivities from inside his velvet-lined royal kennel.
World Lottos
After the amazing win for the lucky UK player who won Tuesday's Superdraw rollover, this week's EuroMillions jackpot is now €17 million. A win on the UK Lottery would net you a sweet £13.2 million, with the Irish Lotto jackpot standing at €6.5 million and the US Powerball at a giant $177 million. You can play all of these lotteries online to be in with a chance of winning multi-million pound prizes.
Written by Chris Brown