Punjab Looks to Kerala for Lottery Help
Punjab Looks to Kerala for Lottery Help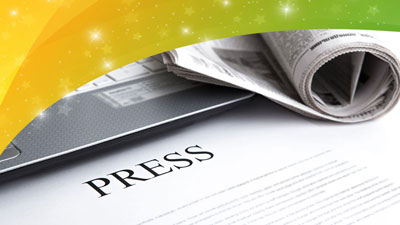 May 14th 2018 12:47
The state of Kerala earned a very healthy Rs 8,700 cr during 2017 from its lottery, whilst Punjab only managed to clear a fraction of that amount at Rs 55 cr. So it is easy to see why Punjab and other states (where lotteries are allowed) are looking to the Kerala lottery model for inspiration.
At present Punjab only has four bumper festival lotteries (Onam, Vishu, Christmas and Pooja/Dussehra) and another two seasonal (monsoon and summer) jackpots for players to try their luck on. Compare this to Kerala's seven daily draws and six additional bumper draws and you can see why the scale of people playing lotteries is far greater in Kerala than in Punjab. Next is the number of prizes and the value of the larger prizes on offer, which again makes winning any prize on a Kerala lottery far more lucrative than with its northern neighbour. Top Prizes in Kerala range from a top jackpot of Rs 1 - 10 crore, to thousands of smaller prizes ranging between Rs 100 - 10,000. And with tickets only costing Rs 30 - 200, lotteries are an extremely accessible game that the general public can play. In Punjab, the top prizes are far smaller, at Rs 1.5 crore and costing around Rs 200 per ticket. It is not surprising that ticket sales in Punjab have been on a downward spiral lately.
The sale of lottery tickets to the Kerala general public is a mini-industry within itself, with around 35,000 agents buying tickets from the government, then reselling them to the thousands of street vendors available, who then sell them to the general public. Thousands of people rely on the sale of lottery tickets for their living.
This falling revenue in lottery income in Punjab has forced the government to take action, which it has done by increasing lottery publicity and rethinking its strategy on the Punjab lottery model. According to Finance Minister Manpreet Singh Badal, it is estimated that Punjab can increase its lottery revenue to 1,500 crore by adapting its model to a similar one used by Kerala almost overnight, bringing in much-needed cash to the struggling state. Minister Manpreet also said that "like Kerala, Punjab can use the lottery revenue to fund social welfare schemes. Money from Kerala's Karunya lottery is invested in health schemes for the poor. We too can use the money for health, education and other welfare schemes."
Lottos Round the World
After an amazing jackpot win of €39.9 million on the EuroMillions for a lucky Austrian player this Wednesday, the jackpot in Europe's favourite lottery now stands at €17 million, while the UK's Lotto is at an impressive £20.9 million. In Ireland, the national lottery is a sweet €8.5 million, while on the other side of the Atlantic the US Powerball, as always, has a massive jackpot of $257 million waiting to be won.
Written by Chris Brown