New Millionaire Winner From Kerala!
New Millionaire Winner From Kerala!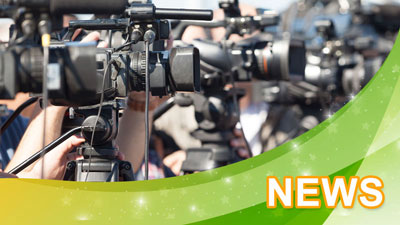 March 29th 2018 13:47
A young man from Kerala has won $1 million in Dubai after buying his first ever lottery ticket. This amazing luck has fallen on 25-year-old electrician Dhaneesh Kotharamban, who has been working in the UAE for over a year. He bought the winning ticket for the Dubai Duty-Free (DDF) Millennium Millionaire and Finest Surprise draws. Kotharamban said "I've never thought that I could win this big at such a young age! Thank God for this wonderful gift".
Recent Winners from India include:
January this year: The first massive win of the year for a Keralite lottery player, with a $3 million scoop in a previous big-ticket draw, making him the biggest ever raffle prize winner in Abu Dhabi at the time.
March: An Indian ex-pat wins nearly $2 million, while six other Indian winners each grab $270,000 in the same Big Ticket Raffle.
UK Lottery Winner Celebrates Jackpot with Tea
For the fifth time this year, the main jackpot has been won in the UK, this time by Paul Long, a lifetime fan of Leyton Orient Football Club. His winning numbers came from a lucky dip, which he bought after watching his team beat Woking 3-0. When he was informed of the win by an email he had to phone the organisers, Camelot, to confirm that he was not being scammed. After being informed that he had won what he thought was £9 thousand, he showed a friend the email, only to be told: "Not being funny, but you've won £9 million".
After having his win of £9.3 million confirmed he celebrated in true British fashion by having a bottle of beer and a cup of tea. He plans to help support his three children but said "I'm not going to make them millionaires. I think they should learn the value of things. I want to give them a life where I know they're going to be alright – that's what I take satisfaction from".
Canadian Teenager Set For Life
The teenage girl who recently won C$1 million has opted for weekly payouts of C$1,000 for life, instead of a lump sum prize. Charlie Lagarde, from Quebec, bought her first ever Scratchie Card on March 14th to celebrate turning eighteen, and unbelievably became an instant winner. She now plans to pursue her dream of becoming a photographer.
This Weekend's World Lottery Roundups
After last Saturday's jackpot being won, this week's UK Lotto now stands at £5.1 million, while the Irish Lottery jackpot comes in at €2.5 million. The EuroMillions this week is €60 million, while the US Powerball is now at $50 million, and will be drawn this Sunday, 1st April.
Written by Chris Brown