Sister and Brother win $22.8 million
Sister and Brother win $22.8 million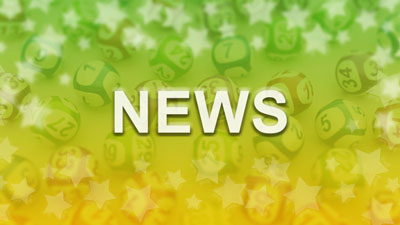 March 22nd 2018 12:43
Debbie Kujava could not believe her luck when she checked the numbers on the Jackpot Bundle (Powerball, Mega Millions, Gopher 5 and Lotto America) she had recently bought to find that she was a winner. At first, she noticed that she had won a single dollar on the Gopher 5. But then she had to look again as she saw that she had also won a lot more than a dollar on the Lotto America. $22.8 million, to be exact. Debbie immediately called her brother Dennis to share the good news.
The siblings live in the small town of Badger, Minnesota and have always had a pact that if one wins, then they both win. The pair will be sharing the prize equally with brother Dennis' two daughters, meaning that each family member will take home $2.35 million after tax.
Powerball Jackpot Finally Won!
Pennsylvania, US came out on top in last Saturday's Powerball draw, when a single ticket won the incredible top prize of $456.7 million for its owner - that is a cash value after taxes of $273.9 million, which will be life-changing for the fortunate winner. The draw took place on March 17th, with the winning ticket matching all five white balls plus the Powerball to scoop the jackpot. This prize makes it the eighth largest win in the history of the game.
New Special Edition EuroMillions Superdraw
Get ready for the EuroMillions Superdraw! On Friday 20th April a special draw will take place with a guaranteed jackpot of €130 million.
Points to note:
This draw takes place instead of the usual EuroMillions draw - it is just a case of the prize available being bumped up to the advertised jackpot of €130 million
If nobody wins the main prize it will be carried over until it reaches its maximum prize cap, where it will stay for a maximum of 4 further rollovers, just like a normal Euromillions draw
If there is no winner after that then normal EuroMillions rules will apply and a winner will be picked or shared from lower levels of prize winners
The maximum prize cap is a huge €190 million!
World Lottery Update
After Saturday's magnificent win for one lucky Powerball player in America, this Saturday's Powerball jackpot now stands at a very attractive $54 million. A €35 million main prize for the EuroMillions is what you could win in this Friday's draw, while in the UK the Lotto jackpot has rolled over to a sweet £9.3 million. The Irish Lotto is also looking very healthy, with the main prize worth €6 million, so what are you waiting for… you have to play to win!
Written by Chris Brown