Mega Millions Massive Winners
Mega Millions Massive Winners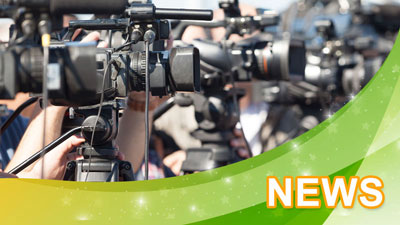 September 27th 2019 10:23
Two huge USA jackpot winners on the Mega Millions have finally come forward to claim their winnings. The first winner was Laarni Bibal from California, who heard about a local resident who had won the jackpot on the Mega Millions June 7th lottery draw.
Bibal then heard that the ticket had been purchased at her local convenience store and realised that the winner might actually be herself. "My heart started beating really fast!" she said. She had her numbers (27-68-17-19-40 and the Mega Ball 2) selected via the Quick Pick option which won her the astounding jackpot of $522 million.
The lucky winner went for the cash option of $340 million before taxes, while the shop that sold her the winning ticket won a retailer bonus of $1 million. She told the press that she will pay off her debts and plans to buy a house with her winnings. Bibal took her time to make her claim and kept her ticket hidden away "in a secret hiding place" while she planned how to handle her newfound wealth. When pressed to reveal where the hiding place was she said that "I can't tell you. The secret hiding place is still a secret!"
Elsewhere in America, an anonymous jackpot winner from New Hampshire who won $168 million on the Mega Millions July 23rd draw has come forward to make their winning claim. The winner has used a trust fund to make the claim so that all dealings are through an attorney and the winner can protect their identity.
"The New Hampshire Lottery is extremely pleased to make another New Hampshire Lottery player a multimillionaire. We always like to meet our winners in person but we certainly respect the winner's preference for privacy. Make no mistake about it, this is a life-changing amount of money. On behalf of the New Hampshire Lottery, I want to extend our congratulations to this lucky winner on this tremendous prize." The winner has claimed the cash option prize of $108.5 million and the winning numbers were: 1-4-23-40-45 and the Mega Ball 11.
Global Lotteries
In the international lotteries this week we have a Powerball jackpot of $50 million, while the rival Mega Millions top prize would win you $40 million. On the EuroMillions, there is a jackpot of €190 million once more, and in Italy, you could win €8.4 million on the Enalotto and £3.8 million on the UK Lotto.
Written by Andrew Thomas