Rs 12 Crore Jackpot for Six Friends
Rs 12 Crore Jackpot for Six Friends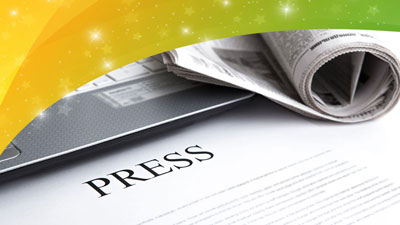 October 4th 2019 09:39
Six friends from Karunagappally in the Kollam district of Kerala received some amazing news when it turned out that they had won ₹12 crore on the harvest festival Thiruvonam Bumper Lottery drawn on Thursday the 19th of September.
The winners of this Thiruvonam Bumper Lottery jackpot prize are all salesmen who work together in a jewellery shop in Kerala, who decided to buy a lottery ticket from a vendor over the road from their shop. The winning ticket, TM 160869, is the largest winning ticket in the history of the Kerala State Lottery.
The group, who are regular lottery players, each contributed ₹100 to the cost of the tickets and bought two tickets at ₹300 each to share between them. The friends, Vivek from Vaikkom, Rajeevan from Chavara, Ramjin from Sasthamcotta, Ratheesh from Thekkumbhagom, and Subin Thomas and Ronnie from Thrissur will now get to share ₹7.56 crore after taxes and commissions have been deducted. This means that each member of the syndicate will receive ₹1.26 crore to enjoy!
According to Rajeevan: "Earlier, too, we have done this but this is the first time that we won a mega prize. We are really excited! We were not expecting this and so we don't have any future plans as of now. It will be decided later." The group have all said that they will not be quitting their jobs anytime soon though. Aside from the jackpot, 10 tickets won the second prize of ₹50 lakh each, while 20 winners won the third prize of ₹10 lakh per ticket.
Global Lotteries
There are some big money prizes up for grabs in the global lotteries again this week, with a EuroMillions jackpot worth €190 million still waiting to be won. In Italy, the SuperEnalotto is growing and currently at €11.9 million, while the UK Lotto is at £7.3 million. In the USA, the Mega Millions jackpot is now worth $50 million while a win on the Powerball would be worth $70 million.
Written by Andrew Thomas