Big Wins on the Big Ticket for Indian Nationals
Big Wins on the Big Ticket for Indian Nationals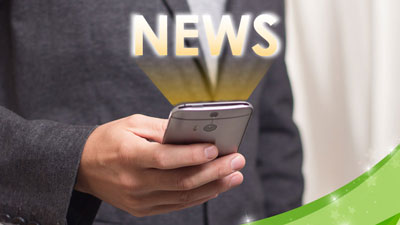 May 9th 2019 14:41
Indians have always had great luck on the UAE's Big Ticket Raffle but this month's 15 Million Series 203 draw was even better than normal! The first place prize of AED 15 million (over US$4 million) was won by Shojith KS and the luxury BMW was won by Mangesh Mainde - both originally from India. A further eight top prizes were also won by Indian nationals, ranging from the equivalent of US$27,000 for second place to US$2,700 for the tenth place prize.
Lottery King Raids Discover Rs 66 crore
The searches made on Santiago Martin's 70 properties last week by Income Tax authorities have unearthed around Rs 595 crore of unaccounted income from his properties in Tamil Nadu. An I-T official said: "We have found unaccounted receipts and payments running into a few hundred crores of rupees. We are in the process of verifying records to ascertain their sources." Martin's printing press in Hyderabad was also raided for unregulated lottery tickets.
Last week Rs 5.8 crore cash was seized, and this week currency, payment receipts and investments totalling several hundred crore that have been made by family and friends have been discovered, along with gold and diamond jewellery totalling around Rs 24.58 crore. I-T officials now have to determine whether this wealth has legitimate sources and has been declared for tax purposes or not. "Martin's lottery business comprises printing lotteries, selling them and appointing agents and sub-agents. We are probing whether there is any fraud in the prize distribution. We have some specific information. Only further probes will reveal details. Much of the unaccounted income was invested in realty in Coimbatore," said the I-T official.
Martin has been under investigation for a number of years since his income tax contributions have been getting smaller, while his apparent business expansion and wealth in property has been increasing. Martin has not commented on this latest probe into his affairs.
Global Lotteries
This week the Powerball surges ahead with a jackpot worth $235 million, while the Mega Millions offers some serious prize money with a jackpot worth $295 million. Over in Europe the EuroMillions is reset again to €17 million after a player from France won the Tuesday 7th May jackpot of €25 million. The UK Lotto is at £7.8 million for Saturday's draw.
Written by Andrew Thomas