Lotto India offers three new Prize levels
Lotto India offers three new Prize levels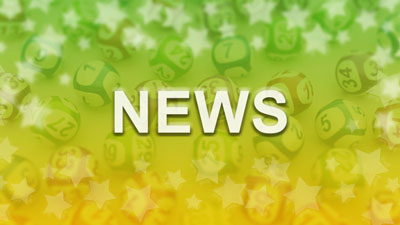 January 29th 2021 10:44
Lotto India has added three new prize levels for matching fewer numbers in each draw, meaning you can win ₹80,000 without having to match all seven numbers drawn. Prizes have been added for matching just three, four or five numbers drawn, whilst you can still win the twice weekly ₹4 Crore jackpot.
The prize for matching three numbers has been increased to ₹400, matching four numbers is now ₹4,000 and matching five numbers is ₹80,000, offering you a crazy 10x, 100x or 2,000x return on your ticket price without even having to match all the numbers drawn. Many lotteries around the world increase their ticket prices when they offer more prizes, but not Lotto India- the price for an entry is still just ₹40.
These new prize tiers make Lotto India even more inviting as a Lottery game in India than it was before. The jackpot of ₹4 Crore that can be won twice a week is higher than most state lotteries only offer once or twice a year. Then there are the bumper draws which take place every few months offering a top jackpot of ₹40 Crore, higher than any lottery prize that has been won in any Indian lottery for years.
The odds of matching three numbers to win ₹400 is just 1 in 74, whilst the overall odds of winning any prize in Lotto India remain at 1 in 3, better than any other lottery you will find today. You can find more details on the odds for all tiers on the Lotto India page. The prize for matching just the Joker ball remains as a free bet for you to use in a subsequent draw, and you still win ₹40 for matching two numbers.
The first time these new prizes will be up for grabs is Tuesday 2nd February, so every entry you do from now on will have the chance to win bigger prizes twice a week.
Lotteries around the world
Players in India still have the opportunity to play lotteries from all around the world right from their own home and win huge prizes each and every week.
Last week saw the American lotteries Powerball and Mega Millions won, awarding top prizes of ₹5,338 Crore and ₹7,302 Crore respectively to two players in America. Their jackpots have reset to starting amounts now but both are still in excess of ₹180 Crore which you can win right now from India. If you want to enter then head over to the Lottery Tickets page.
Friday 5th February also has the first EuroMillions superdraw of the year, offering a top prize of over ₹1,500 Crore. You can enter that draw right now from here, or head over to the tickets page from Teusday 2nd February to enter.
Written by Mika Brown