Kerala Woman Wins Big in Abu Dhabi
Kerala Woman Wins Big in Abu Dhabi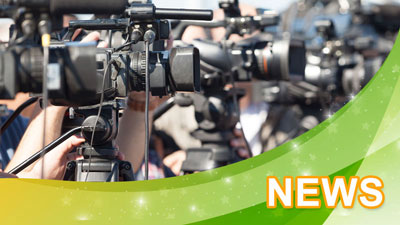 February 4th 2021 10:53
Thasleena Puthiya Purayil, an Indian national originally from the Kannur district of Kerala, has scooped the main prize in the popular Big Ticket raffle held in Abu Dhabi. Purayil won Dh15 million, which is nearly Rs30 crore, on her first-ever play on the lottery!
Purayil and her husband, Adul Gaddaf run a restaurant chain business in Doha and Kerala, and remarkably, had never heard about the Abu Dhabi Big Ticket raffle until a friend mentioned it to her, which convinced her to buy a ticket. As a mother of three children and former resident of Dubai, she was overjoyed to win the jackpot on her first attempt. "Our restaurant chain is doing well. I hope to use the money for a good cause. We will use it for the education of my kids. I don't have much in mind right now."
When popular draw host, known simply as Richard, phoned Purayil to inform her of her magnificent win, she missed his first call and then mistook his second call as a prank. "Thank you so much. Really, I cannot believe this," she told Richard.
Purayil's winning ticket number for Series 224 was 291310, which she purchased in January for February's draw. All eight prize winners, including the dream car winner, and an unemployed man who won the second-place prize of Dh350,000 were all Indian nationals.
Lotto India
Don't forget the NEW prize levels are now active on Lotto-India! You can now match just three, four or five numbers to win a prize up to ₹80,000, while the twice-weekly jackpot remains at ₹4 Crore.
Global Lotteries
This week sees the EuroMillions first MegaDraw of the year, with a jackpot of ₹1,120 Crore! The UK Lotto this Saturday could win you a tidy £3.8 million. In the US, the Mega Millions is now worth $54 million, and the Powerball first prize is worth $30 million. All international lotteries can be played safely here.
Written by Andrew Thomas