12 Crore Win for Lottery Ticket Seller
12 Crore Win for Lottery Ticket Seller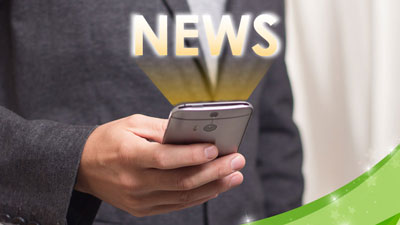 January 21st 2021 11:56
The 2020 Kerala Christmas-New Year Bumper Lottery has been won by a lottery ticket vendor. On Tuesday, Sharaffudin scooped Rs 12 crore when he presented his winning ticket number XG 358753 to the Lottery Directorate.
46-year-old Sharafuddin works in Tenkasi, Tamil Nadu, but is originally from Kerala. He used to work in construction in Riyadh, but returned to India in 2013, and has struggled recently, especially during the Covid crisis.
Sharaffudin explained, "Every day, I start from my house at 7am and reach the Aryankavu check post at 7.25am. I purchase lottery tickets from the Bharani lottery agency there and sell them to customers from Aryankavu to Punalur in Kerala. After the lockdown, many of my regular customers were left struggling and they stopped buying tickets. I had incurred huge losses during the past 10 months." His winning bumper ticket came from the unsold tickets in his own batch that he was selling.
He has said that he plays lotteries regularly, and has won small prizes before, but nothing this big.
Sharaffudin lives in a small house on government poramboke land with his wife, Sabeena and their son. When asked about any plans he had for his winnings, Sharaffudin said, "I want to build a house of my own, clear my debts and start a small business with the prize amount."
Global Lotteries
After the recent amazing win on the Powerball, the jackpot this week restarts at $20 million. However, the Mega Millions main prize is a whopping $970 million – one of the largest ever jackpots on this lottery! The EuroMillions could land you a cool €80 million, while the SuperEnalotto jackpot this week is a huge €94.7 million. The UK Lotto could win you £7.3 million, and you can play these international lotteries here.
Written by Andrew Thomas