Lottery Winner to Pay Boyfriend
Lottery Winner to Pay Boyfriend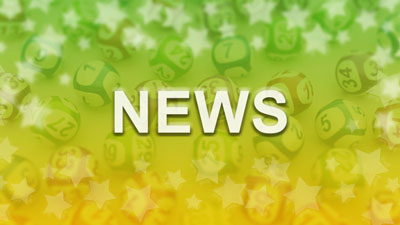 November 22nd 2018 12:37
A British lottery winner, Jane Park, is looking for love and is willing to pay someone 5.5 lakhs to be her boyfriend!
It seems that nothing is out of bounds for lottery winners and in the UK it is no different. Britain's youngest ever lottery winner, Jane Park won £1 million when she was 17 years old and has been unlucky in love ever since. She has now launched a website where a lucky lad will be chosen to date her and paid £60,000 per annum to be her boyfriend. The entire process is to be filmed and released in 2019 as a documentary.
Winning Tickets found
A married couple from Louisiana, USA is set to have an amazing Christmas this year completely by accident, as they have just discovered that they are now eligible to be new millionaires. Tina and Harold Ehrenberg were doing a bit of cleaning over the Thanksgiving holidays when Tina found a few lottery tickets on the bedside table that she hadn't yet checked. "We had family coming into town for Thanksgiving, so I was cleaning up the house and found a few lottery tickets on my nightstand that we hadn't checked," said Tina in a statement. She then checked the Louisiana Lottery website and was astonished to find that one of the tickets matched all the drawn numbers, meaning she had just won $1.8 million just before Christmas! "We don't have any plans to buy anything crazy or go on any big trips," Tina said. She was very lucky that she found the tickets when she did though because she only had two more weeks to claim her prize in, which after taxes came to $1.2 million for her and Harold, which they plan to put away for their retirement.
El Gordo
It's that time of year again when the Spanish national lottery, El Gordo is played, with the draw taking place on the 22nd December. With a total prize pool of €2.38 billion for around 1800 winning numbers picked, and prizes valued from €1,000 - €4 million this lottery is part of the Spanish Christmas tradition.
Read more information and buy tickets for El Gordo here
In the USA this week both the Powerball and the Mega Millions jackpot is at $155 million, while over in the UK the Lotto is £4.1 million and the EuroMillions is back to €30 million after an amazing win last week of over €50 million on the Friday 16th November draw. The search also continues for the UK based player who won the incredible €76 million on Friday 2nd November EuroMillions draw. The player has until Wednesday 1st May 2019 to make their winning claim.
Written by Chris Brown