Good Feeling Leads to $2.7 Million Win
Good Feeling Leads to $2.7 Million Win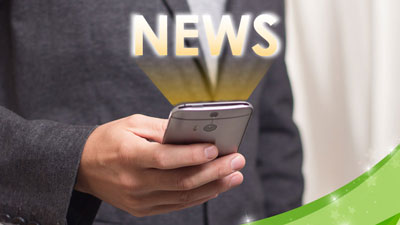 November 8th 2018 13:19
Saturday morning, 3rd November proved to be a very good day for nine Indians as the draw for the Dream 10 Million Raffle Draw Series 197 took place in the Abu Dhabi International Airport Arrivals Hall, and they became the latest winners of the ever popular Big Ticket Raffle in the UAE. The jackpot winner, Britty Markose, won Dh10 million (the equivalent of more than US$2.7 million) while the monthly Dream Car competition Series 13 was won by Rava Mada, also from India, who won a brand new Land Rover.
"So many are winning and every time I harbour great expectations. I don't know if you will believe or not if I say I had a feeling that I would win this time," Markose said, even though he has only ever played the Big Ticket Raffle no more than six times previously. "And so I was very calm when I got the call. I wasn't following the draw live but I had a feeling something good would happen today. There won't be an extravagant celebration. Actually, I have a sore throat today. But looks like I will be having a lot of talking to do as calls and congratulatory messages have been pouring in," Markose said in an interview.
Mr Markose comes from Kerala and has been living in Dubai with his family since 2004, although his wife and two children have recently returned to India to be with his elderly father. He currently works as a draughtsman for Al Shafar General Contracting Company. After hearing about his good fortune Markose said "Please don't ask me what will I do with the cash, I just haven't decided, but clearing off the debts will be my top priority."
Global Lotteries
A £9.4 million rollover jackpot is up for grabs on the UK Lottery this weekend, while the EuroMillions is at €30 million after one UK player won over £76 million on the Friday 2nd November draw. In the USA, the Mega Millions jackpot now stands at $90 million, as the Powerball edges slightly ahead with a first prize of $92 million. So, will we have early lottery winners before December, or will there be giant jackpots to win before the year is over? And could you be one of the winners…?
Written by Chris Brown