Kerala Man wins largest Big Ticket raffle
Kerala Man wins largest Big Ticket raffle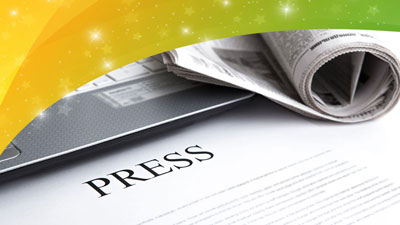 January 11th 2019 11:38
In a live-streamed draw that took place at Abu Dhabi International Airport on Thursday morning, Sarath Purushothaman, from Kerala won an astonishing 15 million UAE Dirhams (Rs 28 crore), which is now the highest amount ever won on the ever-popular Big Ticket Raffle draw.
Sarath, who is based in Dubai for work, naturally felt dubious when he was initially informed by a lottery official that "You have just won Dh15 million! How do you feel?" Sarath simply replied "Okay." Once the reality had sunk in he explained that he had been a regular player of the Big Ticket Raffle for a number of years, and usually bought tickets along with his friends. Asked what he planned on doing with his winnings he answered that he would be travelling back to Kerala to visit his mother, but refused to elaborate on anything further.
The second place winner was Jinachandran Vazhoor Narayanan, also an Indian national, who ended up winning 100,000 Dirhams. The rest of the draw consisted of another six winners from India, which keeps up India's performance as the top performing country in the list of draw winners.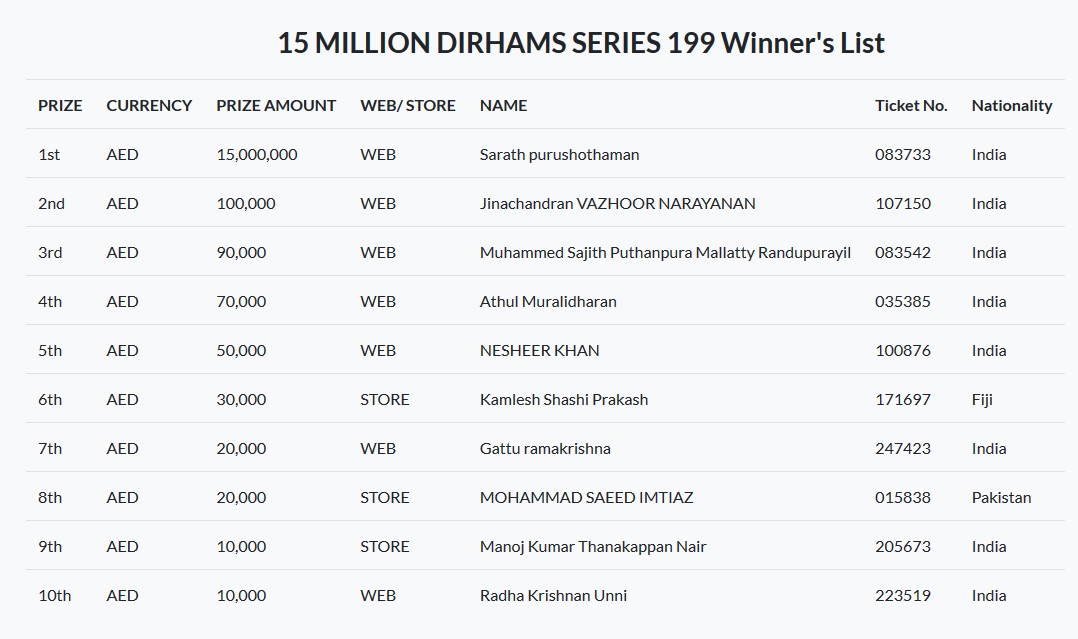 EuroMillions Superdraw on its Way...
The next EuroMillions Superdraw will take place on Friday 1st February, the first one of 2019. The estimated jackpot should be around €120 million and will carry on rolling over until the jackpot hits the cap of €190 million, or until there is a winner. So, don't miss out on this amazing opportunity to take part in a chance to win Europe's biggest and most popular lottery jackpot!
Global Lotteries
The American Powerball is gathering pace with this week's jackpot prize at $96 million. The rival Mega Millions is behind this week, but still has a huge $50 million waiting to be won. Over in Europe, the EuroMillions top prize is a very healthy €35 million, while the UK Lotto jackpot is £3.8 million.
Written by Andrew Thomas