Lottery King Property Seized
Lottery King Property Seized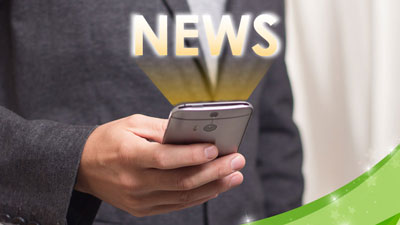 August 2nd 2019 11:29
The Enforcement Directorate (ED) has attached a large number of properties belonging to 'Lottery King' Santiago Martin in an ongoing investigation into his profits made through Indian lotteries. This particular case relates to the 'Sikkim Lottery Scam', in which it is alleged that Martin and his company, Future Gaming Solutions, as well as other associates, have profited illegally to the tune of Rs 910 crore, largely through tax evasion, and then invested these profits into properties.
A total of 61 flats and 88 plots of land were attached in Tamil Nadu's Coimbatore under the Prevention of Money Laundering Act. Martin is accused of signing an agreement with Sikkim officials that gave him control over the Sikkim Lottery that breached the law. Claims of winning tickets were also said to be greatly exaggerated by Martin's company.
According to a source from the ED: "Santiago Martin and others entered into a criminal conspiracy among them to violate the provisions of Lottery Regulation Act, 1998 and to obtain wrongful gain by cheating the Sikkim Government, the ED. This was done so as to obtain wrongful gain to themselves by way of non-remittance of sale proceeds to the public account of Sikkim and avail the same by conducting the sale of Sikkim lottery tickets in Kerala." The initial charges were made by the Central Bureau of Investigation (CBI).
Time Running Out for 1 Million Pound UK Lotto Winner
A winning ticket holder of the UK Lotto drawn on March 6th 2019 only has until 2nd September 2019 to claim their winnings or they risk losing their fortunate win. All anybody knows is that the winning ticket was bought in East Yorkshire, UK.
A representative from the National Lottery, Andy Carter said: "Time really is running out for the winner of this prize, but we are still hopeful that someone will come forward at the very last minute to claim the money. This life-changing prize could really help to make dreams become a reality for someone out there."
Global Lotteries
We see some great jackpots around the world this week with the USA's Powerball at $102 million and the Mega Millions at $50 million. Meanwhile, in Europe, we have the EuroMillions offering €50 million while a win on the UK Lotto would bring a top prize of £7.1 million, so why not play online this weekend?
Written by Andrew Thomas