Thiruvonam Results and Kerala Flood Donation
Thiruvonam Results and Kerala Flood Donation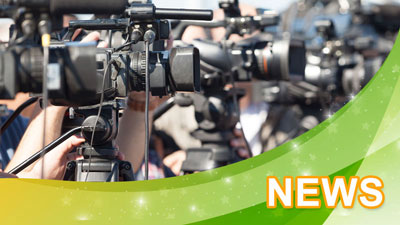 September 20th 2018 16:04
The Thiruvonam Bumper Lottery Results are now in and one player in Thrissur is now 10 crore better off and no less than nine runners-up with the same number in different series will win 500,000/- Rs each. The lucky winning ticket is number TB128092. Please click here for the full results.
Donation from Lottery Winner to Kerala Flood Relief
A lottery winner from Kerala's Kollam district has decided to share his good fortune by donating Rs 1 lakh to the Chief Minister's Distress Relief Fund (CMDRF). Hamsa, who is a lottery agent and ticket salesman, won 3rd prize in the Nirmal Lottery on August 10th. He and his wife Sonia, along with their children Hadiya and Hanna Fathima, visited Chief Minister Pinarayi Vijayan on Tuesday to hand over a cheque for the donation. The relief fund was started to aid victims of the recent floods in Kerala, which have sadly claimed nearly 400 lives and left many without homes. Hamsa's kind donation will join the funding added to the CMDRF by the special Nava Kerala lottery, which was created to help with the flood relief efforts. The draw of this special lottery will take place on the 3rd of October.
KBC Lottery Scam
"Congratulations, you have won Rs 35 Lakh from KBC lottery!" This is the message that a number of social media users are receiving from a con artist. Season 10 of the popular game show Kaun Banega Crorepati started on September 3rd and immediately Chandigarh and Mohali police started receiving complaints from members of the public of attempts at being scammed. It seems that the method used is to contact the victim with a message on social media containing a picture of the show's host, Amitabh Bachchan, along with four unknown people, who are supposed to be lottery officials next to a random supposed lottery number. The victims are then phoned and told that they have won the KBC lottery but that they have to pay a charge of around Rs 15,000 - Rs 36,000 in order for the lottery prize money to clear.
As always in cases like these, if a victim paid the amount the caller vanished and was not able to be contacted again. The Public Relations Officer, from Chandigarh Police, DSP Pawan Kumar, said "The accused is being tracked as he is using different mobile phone numbers. Meanwhile, we request the public to avoid interaction on phone calls reportedly by the cheaters and inform the concerned police station immediately."
Global Lotteries
Starting off in America our first global jackpot is the Powerball at $178 million, followed by the Mega Millions with a top prize of $275 million. Crossing the Atlantic we have the UK Lotto at £20 million and for the EuroMillions, it is another Superdraw this Friday, which means that there will be a guaranteed jackpot payout of €130 million - so it is an excellent weekend to play the overseas lotteries!
Written by Chris Brown