Indian Taxi Driver Wins Rs 20 Crore in Dubai
Indian Taxi Driver Wins Rs 20 Crore in Dubai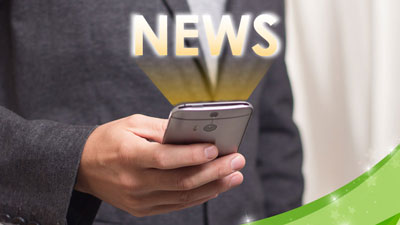 July 9th 2021 10:48
A taxi driver has won the equivalent of Rs 20 crore on a popular raffle in Abu Dhabi. Renjith Somarajan, pooled together with nine other players from India, Bangladesh, Pakistan and Nepal to buy ten tickets on a buy-two-get-one-free offer for the Twenty Million Series 229 draw.
The winning ticket number was 349886, and won the syndicate of ten players that Somarajan had joined forces with 20 million dirhams to share, which is over $5.4 million in total. Each player can now take home about Rs 4 crore each.
Somarajan, who is originally from Kollam, Kerala, moved to the United Arab Emirates in 2008 in search of work, which he found with Dubai Taxis. He explained, "It's always been a dream to win the lottery. I was earning about Dh5,000 as a taxi driver for eight years, then the salary was reduced when I started another job. It was always difficult to meet all of our needs, but now things will get better."
Somarajan was at a set of traffic lights with his wife and son when the results of the lottery were being announced, and as the third place and the second place winners were being announced he had a feeling that his luck could be in. Somarajan had been playing the Big Ticket lottery for three years prior to his massive win, but had never been successful at winning anything until now. "My eight-year-old son, who was following the event live, screamed in joy," he said. Somarajan said he will plan with his family what to do with his winnings.
Second place in the same draw was also claimed by Indian national Rence Mathew, whose winning ticket number 355820 won him the equivalent of Rs 6 crore. Being the 29th year of the oldest raffle in the UAE the organisers decided to offer this prize of up to 20 million dirhams.
Global Lotteries
There are some great jackpots to be won around the world on the international lotteries, starting with the US Powerball with a jackpot prize of $127 million. The rival Mega Millions top prize is not far behind, with $94 million for the winner. The EuroMillions jackpot is worth €17 million on Friday's draw, while a win on the UK Lotto could land you a handsome £3.8 million.
Written by Andrew Thomas