Indian National Scoops 1kg of Gold in Lottery Winnings
Indian National Scoops 1kg of Gold in Lottery Winnings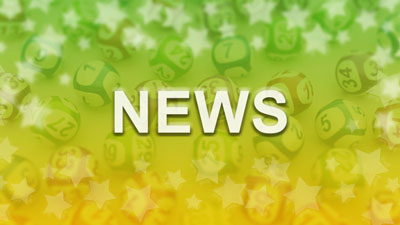 December 10th 2021 10:10
In an unusual lottery draw, one Indian national won a prize of one kilogram of gold, while another three Indians took home one hundred thousand dirhams each! The latest Mahzooz lottery draw, which took place on December 9th was a celebratory edition for the 50th UAE National Day.
22-year-old Akshay Eriyakadan Aravindan won this amazing prize of 1kg worth of gold coins (worth about Dh210,000, or $57,350), while three other players each won Dh100,000. 43 players shared the 2nd place 1 million dirham prize, taking home over Dh23,000 each. Nobody won the jackpot prize of Dh10 million though.
Aravindan has been working in Dubai as a driver at a gas company for the past two years and provides financial support to his family back in India. He said that "I've always dreamt of clearing my family's debts. This gold prize will help me do that. I will also build a house and buy my mother a gold chain."
This win has also been a very emotional one for Aravindan, as he explained, "The prize is a blessing from my late father who died of cancer. The draw happened on the same day as my father's first death anniversary. My dad was my pillar of strength and life is hard without him. I think he sent this prize my way to make my life easier and reduce the burden of my responsibilities."
Imram, a sales project manager who lives in Sharjah, is one of the other Indian nationals, who won Dh100,000. He said that "This prize money is such a great boost to my savings. We live in a joint family in India. Now I can buy an independent house for my wife and daughters. This win will also help me secure my daughter's future education."
And both Riju, a mechanic, and Maria, a restaurant owner, both Indian nationals have said that their win will allow them more time with their family because they can now retire earlier.
Global Lotteries
As the year draws to an end you have an amazing opportunity to win $307 million on the Powerball lottery in the USA. You can also play here for a chance to win $135 million on the rival Mega Millions lottery. Over in Europe, the EuroMillions jackpot is worth €17 million, while a win on the UK Lotto would land you a sweet £11.7 million just before Christmas.
Written by Andrew Thomas