Indian family gives back $1 Million scratchcard
Indian family gives back $1 Million scratchcard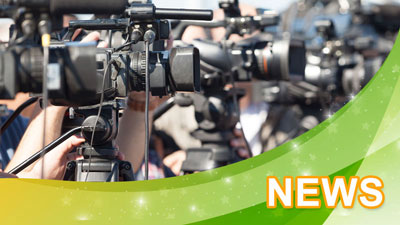 May 27th 2021 15:38
An Indian family who run a shop in Massachusetts, USA recently gave up the chance to win one million dollars by returning a winning scratch card ticket to its rightful owner.
This occurred after Lea Rose Fiega bought a Diamond Millions scratch card in March of this year, from Mrs Aruna Shah at The Lucky Stop in Southwick for £30. Fiega said, "I was in a hurry, on lunch break, and just scratched it real quick, and looked at it, and it didn't look like a winner, so I handed it over to them to throw away."
As luck would have it, Fiega had not properly scratched off the ticket choices, and so it sat in the store for 10 days before Abhi Shah, son of the store owner, noticed the partially scratched ticket in the bin. "One evening, I was going through the tickets from the trash and saw that she didn't scratch the number. I scratched the number, and it was USD 1 million underneath the ticket. I was a millionaire for a night!"
After a lot of soul searching, Abhi called his family back in India, where his own grandmother advised him to return the winning scratch card to their customer. "We didn't sleep two nights," said Maunish Shah, Abhi's father.
Ms Fiega was a regular customer of the Lucky Stop, so Abhi simply called her workplace to tell her the amazing news. Fiega said, "I'm working', and he said 'no you have to come over.' So, I went over there and that's when they told me. I was in total disbelief. I cried, I hugged them."
When Abhi was asked how he felt, he said that at first, he wanted to buy a Tesla car, but then said, "I mean I had USD 1 million in my hand and on the other hand I wanted to do something good."
This honesty does not surprise the other customers of the store, saying, "They're just purely good people. You can tell by just talking to them." The Shah family are now giving plenty of interviews and received lots of goodwill calls. "If I had kept that million, I wouldn't have been this famous. So, I'm glad I gave it back," Mr Abhi said.
Global Lotteries
After the recent gigantic win of $516 million for one lucky player in America, the MegaMillions jackpot this Friday is now worth $22 million. The Powerball however grows to a huge $236 million. Winning the EuroMillions this week would land you €80 million, while the UK Lotto is offering a jackpot prize of £4.2 million.
Written by Andrew Thomas