Four Winners for India on Mahzooz Lottery
Four Winners for India on Mahzooz Lottery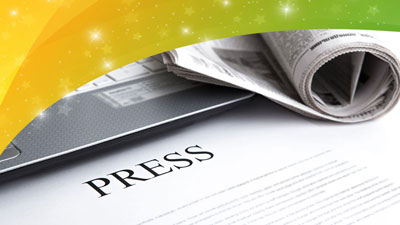 June 10th 2021 12:08
The 25th weekly draw of the increasingly popular Mahooz Loto draw, which took place on the 16th of May, saw four Indian nationals and a Filipina lady sharing the second prize of one million dirhams. All four Indian winners are residents of the UAE and each had something great to say about their good fortune.
From Abu Dhabi, there was Sivakumar, 47, who said, "I am very happy and grateful for Mahzooz. Now I can repay my home loan and put money aside for my kids' future education." And 57-year-old Vasu added, "The best part of this win is that it's shared. I am happy but so are other people, which is great."
42-year-old Suresh from Oman said, "This is all very exciting. With this money, I am going to buy a new house for my family in Kerala. The key is to participate – today I'm the winner, tomorrow it could be you!" And finally, there was Noushad, 44, also from Oman, who said: "This luck came to me at the perfect time. I started building my house in Kerala but then, due to Covid-19, my finances took a hit and I had to stop. Now I can finish what I started. You should always be positive and keep trying. Luck will come to you one day."
Nobody has won the jackpot prize of AED 50 million yet, which would equal around Rs 994.9 crore!
Global Lotteries
We have a Powerball jackpot on Thursday 10th June of $20 million, and a Mega Millions, also of $20 million up for grabs on Friday. The UK Lotto jackpot this week is £11.9 million.
The EuroMillions this week is worth €30 million after a British player won £111 million on the Friday 4th June draw – the UK's ninth biggest Euro winner, although nobody has claimed this life-changing prize yet. It is hard to believe that an anonymous UK player also recently won a stunning £122 million in April!
Written by Andrew Thomas