Indian expat wins 10 Million Dirhams
Indian expat wins 10 Million Dirhams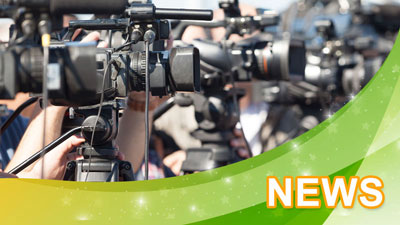 June 8th 2018 13:07
An Indian expat who lives in Nigeria has just had a great start to the month by winning 10 million dirhams (about $2.7 million) on the ever-popular Abu Dhabi Big Ticket Raffle. Dickson Kattithara Abraham won the main jackpot prize in the Sunday draw at the Abu Dhabi International Airport in the Big Ten Series Number 192, while five other Indians also came out as winners, along with three Pakistanis and a local UAE resident. Dickson is one of a number of Indians who have recently won big jackpots in this extremely popular raffle.
Anti-Corruption Call on Cricket Betting
An expert on gambling practices has called for an anti-corruption squad to be formed to tackle cheating in live sports betting, such as cricket, similar to the World Anti-Doping Agency (WADA). Charles Livingstone has warned of the obvious dangers of players helping to fix results in global sports and believes that the USA's decision to allow live betting on sports events may help the call to regulate live sports betting because tighter regulation will have to be created now that such an influential country is involved.
The US Supreme Court has now made a similar decision to that made by Australian courts that allows for far more open and less restricted gambling across the country. This will, in turn, allow for 'spot betting', which lets gamblers bet on all sorts of various scenarios that could happen during a sporting event, such as who scores the first goal in a football match, or how many overs will be bowled before the first wicket falls in a cricket match. The fears here are that players can be forced or manipulated into aiding certain scenarios to occur for the sake of criminal sporting rings.
According to Livingstone, the banning of spot betting would greatly reduce corruption in sport, as he said "Ban spot-betting, there is enormous potential for corruption. It's a small step from there to starting to throw games." Live sports betting is the fastest growing segment of gambling due to mobile phone technology that lets betting company apps allow betting to take place anytime, anywhere.
Global Lotteries
It was a good week for players of the EuroMillions with a player each from Spain and Portugal sharing a jackpot win of €37 million on the Friday 1st June draw, and then a player from Ireland winning €17 million on the Tuesday 5th draw. This means that Friday's jackpot now stands at €17 million. The UK lottery had no jackpot winner and has rolled over to £9.2 million, while the Mega Millions in the US is now $127 million and the Powerball has increased to $105 million.
Written by Chris Brown