Kerala Overrun With Fake Lottery Tickets
Kerala Overrun With Fake Lottery Tickets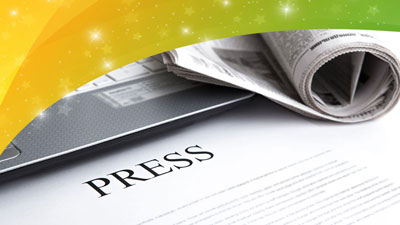 June 15th 2018 12:25
A recent report has condemned the state of Kerala as being overrun with fake lottery tickets. According to the Comptroller and Auditor General (CAG) of India, between 2011 - 2017, Kerala has not done enough to prevent the lottery ticket scams and needed to act more in accordance with Lottery (Regulation) Rules, 2010. However, it is not just Kerala that has been criticised by the report, with Mizoram also taking heavy criticism for not collecting all the proceeds through lottery sales due to the state.
In 2017 the state of Mizoram was prevented from selling lottery tickets within the state of Kerala. All lottery tickets were confiscated and Mizoram was told to stop all lottery activity within Kerala. Mizoram was also accused of indirectly aiding tax evaders. In the end, the Kerala High Court ruled in favour of Mizoram, allowing the sale of their lottery tickets in Kerala. Lottery experts now say that the latest CAG report is more proof that the lottery industry in India needs to be cleaned up before it loses all credibility.
Activist Causes Mayhem Over Illegal FIFA World Cup 2018 Betting
Anti-gambling activist Noel Sharma has damaged an unlicensed betting stall belonging to Golden Gaming Company in the run-up to the FIFA World Cup 2018. The stall was located in a public marketplace in the Himalayan state of Sikkim. Apparently, the stall had been attracting interest from the general public with a World Cup-themed darts game as well as offering a Rs 1,000 (about $15) sweetener to customers who then went on to use the company's other three licensed betting locations. Several members of the public witnessed Sharma kicking and vandalising the Golden Gaming stall, which only had a permit to promote the World Cup, but not to offer sports betting to the public.
Sharma and his accomplice, Pushkar Pandey were arrested immediately after their attack on the stall, which occurred after an angry confrontation with the stall owners. The pair is now considering attempting a hunger strike to bring attention to their anti-gambling cause. Police around the world continue in their efforts to crack down on unlicensed and illegal gambling websites and premises that are cashing in on World Cup fever.
Global Lotteries
With no jackpot winners being drawn last week we see the US Powerball big prize standing at $137 million, while the Mega Millions jackpot is $161 million. In Europe, you stand the chance to win €30 million on the EuroMillions and if you played the UK Lotto a jackpot win would land you a cool £13.6 million.
Written by Chris Brown