Fifth-Largest Mega Millions Jackpot Won by Illinois Woman
Fifth-Largest Mega Millions Jackpot Won by Illinois Woman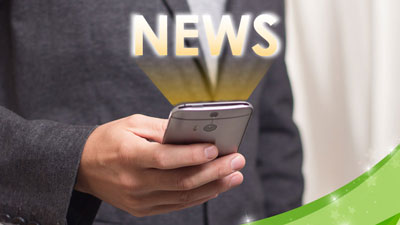 August 29th 2017 13:32
Patricia Busking, has stepped forward to claim the Mega Millions jackpot of $393 million (₹25.5 billion) for the draw on August 11th. The jackpot is the fifth largest prize in Mega Millions history and is the biggest lottery prize ever to be claimed in Illinois.
What were the winning Mega Millions numbers?
The winning numbers for the August 11th drawing were 23, 33, 53, 56, 58, and Mega Ball 6. There was a grand total of 5,370,471 winners in the draw and, in addition to the jackpot being won, three other ticket holders from California, Ohio and Washington won $1 million each. Other lower tier prizes won in the draw ranged from $1 (₹64) up to $5,000 (₹323,252).
You can learn more about the Mega Millions prizes offered, latest numbers, and view the largest ever Mega Millions jackpots won on the Mega Millions page.
Where was the winning ticket sold?
Patricia purchased the winning ticket at Nick's Barbecue in Palos Heights. At the time, she was picking up some sandwiches for dinner, and noticed that the Mega Millions and Powerball jackpots were large amounts. She decided to try her luck and opted for five Quick Pick tickets.
After the draw, Patricia spoke about the moment when she discovered that she held a winning ticket as "a surreal, out of body experience when I saw all those numbers that matched."
When commenting on what she would spend the winnings on, Patricia mentioned that she planned to give a portion of the winnings to family and friends, as well as her favourite charities.
How can I participate in Mega Millions?
If you would like to have a chance at winning huge international lottery prizes for games such as Mega Millions, you can choose your numbers online. To win the jackpot, you need to match five main numbers as well as the Mega Ball number. Prizes can be won for matching as little as the Mega Ball number. More information about Mega Millions prizes is available here.
Players in the US can also buy tickets from authorised retailers in participating states. If you choose your numbers online, you will be notified of any winnings via email and the funds can be withdrawn, or you can use them to purchase entries for future draws.
Written by Chris Brown