$758.7 Million Powerball Jackpot Won by Massachusetts Ticket Holder
$758.7 Million Powerball Jackpot Won by Massachusetts Ticket Holder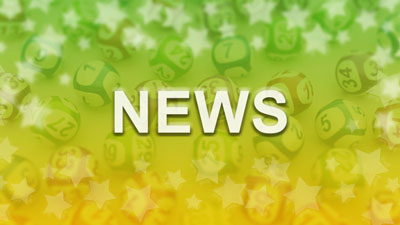 August 25th 2017 13:37
Mavis Wanczyk, a care worker from Springfield, Massachusetts, is the latest player to win the top prize in the Powerball lottery. The 53-year-old is now $758.7 million (₹49.3 billion) richer, after matching all the numbers correctly in the draw on 23rd August, and holds the record for the biggest ever win on a single ticket. The jackpot is also the second largest in US history.
What were the winning Powerball numbers?
The winning numbers were 6, 7, 16, 23 and 26, and Powerball 4. The total number of prize winners on the night of the draw amounted to over 9 million. You can view information about the latest Powerball winning numbers and largest jackpots by visiting the Powerball [https://www.lotto.in/powerball] page.
The jackpot wasn't the only large prize won on the night of the draw, as 34 players matched five main numbers and are now $1,000,000 (₹65 million) richer. A further six players who had chosen the Power Play option won $2,000,000 (₹130 million) in the same tier. Other lower tier prizes ranged from $4 (₹258) up to $200,000 (₹12.9 million). You can find out more about Powerball prizes on the dedicated page.
Where was the winning ticket sold?
The winning ticket was sold at the Pride gas station in Chicopee, Massachusetts. The gas station will receive a bonus of $50,000 for selling the winning ticket. Owner, Bob Bolduc, commented on the big win, saying "I didn't have anything to do with it, it's just a matter of luck. Somebody had to win and it just happened to be our chain."
When asked how she had picked her numbers, Mavis commented "Like maybe birthdays, maybe one from here, one from there, I just, whatever could work. There's a thing between me and my mom and my stepfather, and a friend, we all go out to dinner on Friday night and we play Keno and our number is 4."
What will she do with the winnings?
Mavis instantly quit her job when she found out about her new fortune, saying "I've called them and told them I won't be coming back." Before she decides what to spend the winnings on, she plans to relax at home and jokingly admitted "I'm going to hide in my bed."
Where can I choose my numbers for the Powerball lottery?
Some players prefer to buy their tickets from authorized retailers in the United States of America. However, choosing your numbers online for Powerball is quick and secure. Players must select five numbers from 1 to 69 and one Powerball number from 1 to 26. To win the jackpot, all five main numbers plus the Powerball number must be matched correctly. You can find out how to enter international lotteries including Powerball here.
Written by Chris Brown