Dubai Millennium Millionaire August Winners
Dubai Millennium Millionaire August Winners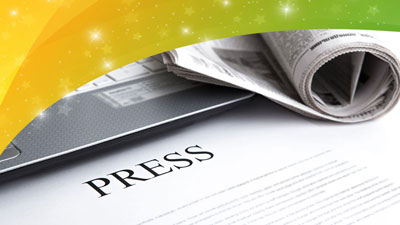 August 23rd 2019 14:14
August has proved to be extremely lucky for Indian nationals living in the United Arab Emirates. There have been four major winners this month on the popular Dubai Duty-Free Millennium Millionaire lottery held at Dubai International Airport.
Firstly, on the 6th of August, Indian national Neeraj Hari won US$ 1 million on the MM306 draw held at Dubai Duty-Free. Hari works in logistics and had been buying MM tickets for four years before his luck turned. He said that he will pay off his loans in India before putting the rest in deposits.
Also on the 6th, Bantwal Annu Sudhakar won the MM307, making it two out of two for Indian nationals winning the MM jackpot that day. Mr Sudhakar is 47-years old and is based in Ras Al Khaimah working as a power plant manager. He is a father of two and has been based in the UAE for ten years. Khaimah has been playing the MM regularly with 42 members of his work-team. Now that he has won he will be sharing the one million dollar prize with his colleagues. He said: "This is amazing, I cannot believe that we won. My team is very happy, and a big thank you to Dubai Duty-Free!"
Finally, Beejal O is the latest winner of the million-dollar prize on MM308. 34-year-old Beejal's husband bought her a ticket on a trip back to India, so she could not believe her luck when she found out that she had won. "I'm truly speechless and beyond grateful," Beejal said of her win.
On the Bike 375 draw, a Moto Guzzi California Touring motorbike was won by 28-year-old Shaheen Sheik, another Indian national who has worked in retail in Dubai for ten years. Be sure to read our results page next month to see what luck September brings for Indian nationals living overseas!
August Winners of the Millennium Millionaire
August 6th: Series MM306 - Neeraj Hari
August 6th: Series MM307 - Bantwal Annu Sudhakar
August 20th: Series MM308 - Beejal O
August 20th: Bike Series 375 - Shaheen Sheik
Global Lotteries
This week in the USA we have a Powerball jackpot of $50 million and a Mega Millions jackpot of $90 million. In Europe, we have the Super Enalotto offering €52.8 million to the winner, while the EuroMillions comes in at a huge €100 million with the UK Lotto top prize worth £7.6 million.
Written by Andrew Thomas